For the seventh weekend in succession protestors in Yellow Vests (the Gilets Jaunes) have been out in the streets of Paris, making a public spectacle of their disillusionment with the elists government of President Emmanuel Macron. In spite of Chrstmas celebreations the yellow vests  continued their bid to forece the resignation of Macron.
The number of demonstrators out was fewer than in recent weeks, but more protests are expected in Paris on New Year's Eve.
The route of Saturday's march took hundreds of protestors to the doors of mainstream French television stations, which the Yellow Vests accuse of having aligned themselves with President Macron against the French people.
Demonstrators shouted "Journalists — collaborationists!" and threw stones reports the Associated Press. Police pushed back protestors from the tourist favourite Champs Elysee, where clashes have taken place on recent weekends.
The protests originally began in November over green policies of President Emmanual Macron, who was moving to wean France off automobiles by making buying fuel unaffordable.
After weeks of intense and at times violent protests through which Macron insisted there could be no deviation from his course, the President eventually relented and cancelled the tax hikes, also introducing a rise in minimum wage and a tax cut days later.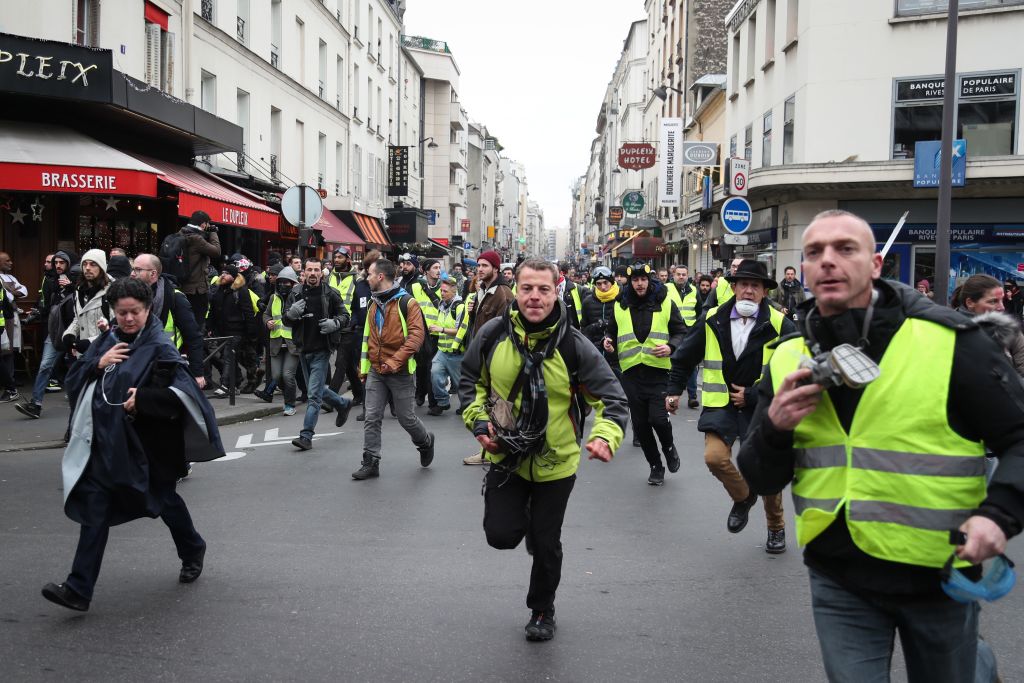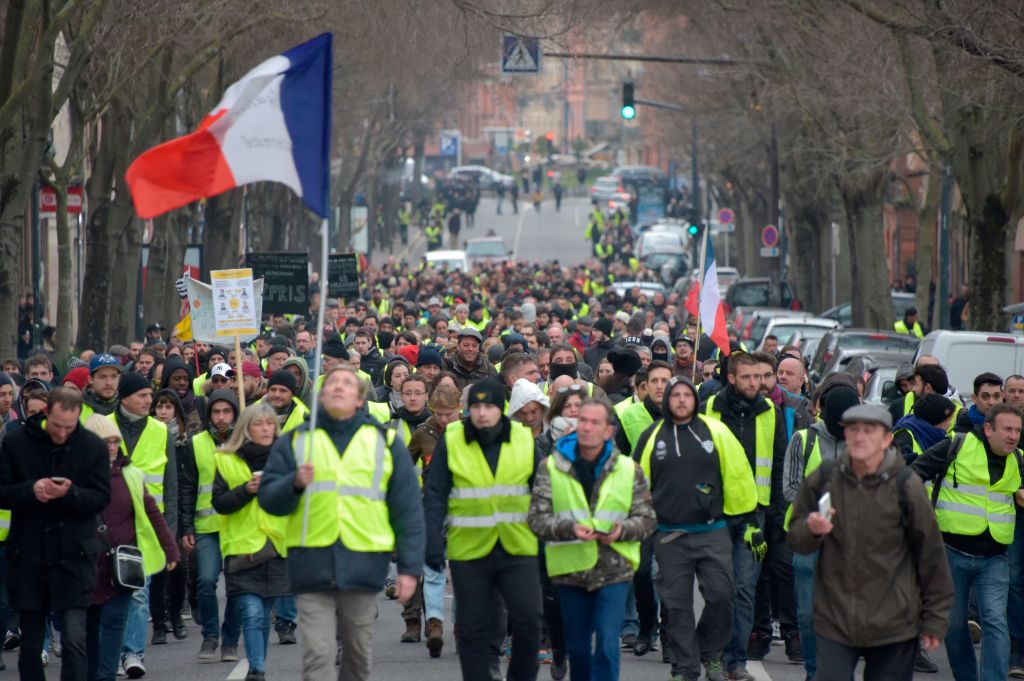 Paris has been the scene of the most dramatic and violent demonstrations every week since the rallies began in November, but today the streets were significantly quieter than previous weeks. In some parts of the city however, there were violent clashes between police and protestors, and tear gas was used in an attempt to drive protestors out of the Champs Elysee, where the president's palace is located.
French police have also deployed tear gas in a bid to quell Yellow Vest in the city of Rouen in Normandy as a stand off developed between angry protestors and the authorities.Demonstrations spiralled out of control in the northern French city on as protesters and riot police clashed in the streets of the historic town.
On Thursday, a group of the protesters attempted to storm the Mediterranean castle that serves as President Emmanuel Macron's summer retreat.
The weeks of demonstrations have polarized France. The movement began as rallies against fuel-price hikes, but it soon morphed into nationwide protests against government policies.
The fuel hikes were scrapped by the government but people have continued to demand more concessions, including lower taxes and even Macron's resignation.