Mike Shedlock of Mishtalk website is an insightful and emtertaining analyst of courrent events and financial affairs whose work we have featured here before.
Today Mike has published an amusing analysis of the current state of Brexit, which, it appears, shows that while everybody knows what they don't want (Theresa May's deal,) theres is no majority for any of the alternatives. So in blocking no deal this week, Chlorinated Corbyn's Labour Party, The Lib Dems (the invertibrate party,) the SNP and Remain supporters in the Conservative Party have effectively blocked any deal, because while the EU know we can't leave without a deal, they are not going to offer any deal except the one dictated by EU officials to May's negotiating team.
Authored by Mike Shedlock via MishTalk,
There is still no majority support for anything. Some will never be happy no matter what happens.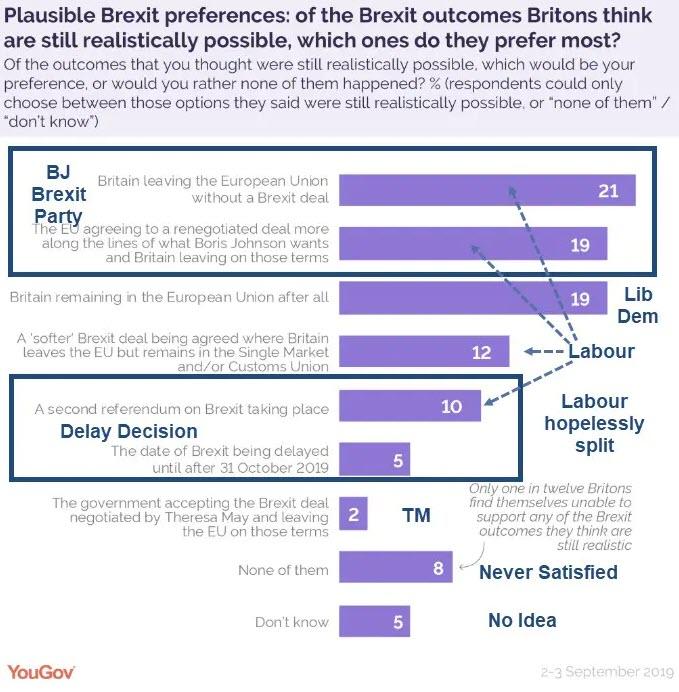 YouGov asked UK citizens what Brexit options they preferred that were "realistically possible".