Authored by Michael Snyder via The End of The American Dream blog,
The COVID-19 pandemic continues to explode all over the globe, and authorities are warning that it is going to continue to get worse.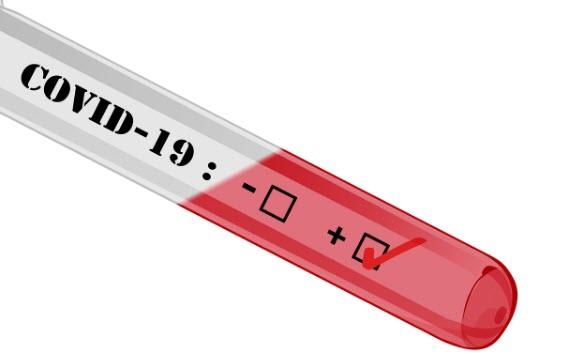 The number of confirmed cases outside of China roughly tripled once again this week, and if this outbreak continues to escalate at this pace there will be more than a million confirmed cases in less than a month.  But as bad as the official numbers are, the truth is that there are a whole lot more people walking around out there that have caught the virus but have not been tested.  In fact, a medical professor at Johns Hopkins University named Marty Makary believes that there are "probably 25 to 50 people who have the virus for every one person who is confirmed"…
"Don't believe the numbers when you see, even on our Johns Hopkins website, that 1,600 Americans have the virus," he said.

"No, that means 1,600 got the test, tested positive. There are probably 25 to 50 people who have the virus for every one person who is confirmed."
He added:
"I think we have between 50,000 and half a million cases right now walking around in the United States."
If he is correct, and considering how easily this virus spreads from person to person, it isn't going to be too long before this virus is everywhere, as Makary concluded:
"…we're about to experience the worst public health epidemic since polio"
Other health experts are also warning that the number of Americans that have become infected is already extremely high.  As I pointed out yesterday, Ohio Department of Health Director Amy Acton is convinced that the number of victims in her state is now above 100,000…
Ohio health officials announced Thursday that the state has five known cases of the coronavirus, but one expert said that the number is likely much higher and estimated 100,000 undiagnosed cases.

Dr. Amy Acton, the director of the state's health department, told reporters that the virus is "among us, but we can't see it yet," WBRB reported.
But of course what we have seen so far could just be the tip of the iceberg.
According to the New York Times, the CDC is projecting that up to 214 million Americans could eventually become infected…
Between 160 million and 214 million people in the United States could be infected over the course of the epidemic, according to one projection. That could last months or even over a year, with infections concentrated in shorter periods, staggered across time in different communities, experts said. As many as 200,000 to 1.7 million people could die.
Can you imagine how overwhelmed our healthcare system will be if that actually happens?
*******************************
And supposing this is repeated her in the UK (and there is no reason to believe it isn't,) can you imagine the strain on the NHS, already struggling to cope with the demands placed on it due largely to the stupidity of virtue signalling left wing and neo – liberal politicians who think we should offer 'free' healthcare to the world.
We still have no idea how long the pandemic will last. Some experts say it will burn itself out in a matter of months but that is pure speculation.  What if the virus mutates as quickly as 'flu, for which we have to have a new vaccine each year, or lasts for three full like the Spanish Flu pandemic of 1919 to 1921 did?
As things standeu, European, the entire western world seems to be in the process of shutting up shop as fear of the coronavirus spreads like wildfire, but can the economies of developed nations withstand such a shock to the system.  Many people are going to be deathly afraid to go out in public for the foreseeable future because this virus is so easy to catch yet the global economy depends on us rushing round like gadflies, sending shipments of good flying round the world, hoppong on and off passenger jets and ignoring the natural barries that have slowed previous pandemics .
This virus could be on the next surface that you touch, it could be on the next hand that you shake, and there is even the possibility that you could breathe it in during the next breath that you take.
In spite of this Emmanuel Macron, the idiot who serves as President of France and Ursula Van Leyen, the wannabe tyrant who is president of the EU have called for national borders to stay open and no restrictions placed on the free movement of people. In typical EU style their thinking is driven by globalist ideology rather than pragmatism.
MORE ON CORONA VIRUS:
Germany's Official State TV Channel Cheers Coronavirus For Killing Old People
Trawling around the weirder fringes of the web, as we bloggers and cyberjournalists are sometimes obliged to if we want to bring you the news the mainstream will not report, one occasionally comes across something important but disturbing – like being brought face – to – face with how sick and warped the far left ecopsychos really are. Take a sketch recently broadcast as part of a satirical show the title of which translates as Bohemian Browser Ballet, shown by German state broadcaster ARD.
EU States Rebel Against Brussels As Van Leyen Demands Borders Stay Open
The cracks in European solidarity are growing deeper by the day as the coronavirus crisis threatens to split the bloc. The response of European leaders has varied from panic, as several member-states have takeen unilateral action including severe border closures, to a laissez – fair attidude, notably from France's idiot president Emmanuel Macron who favours total inaction, having said complacently that viruses don't recognise borders.
University free speech society told free speech a 'red risk', external speakers must be vetted

Sheffield University's recently formed Free Speech Society has been warned that free speech is a "red risk" and all external speakers at events it organises will have to be vetted by the University Thought Police squad and the topics they intend to talk about shown to be in line with ideas and opinions the titty – sucking babies who run the Student Union are not frightened by.
Coninue Reading