Coronavirus lockdown: Cure worse than the disease?
Bhamy V Shenoy , Deccan Times, Apr 1 2020

Coronavirus in India (Picture: Deccan Times)
Without doubt, the lockdown imposed on the nation on March 24 was needed, even if it could have been better planned and the nation given sufficient notice. It has saved lives by containing the likely spread of the virus. It is time now to seriously consider winding down the lockdown in some fashion, rather than extending it or tightening it. The cost to the nation of the total lockdown may be higher than the benefit if we extend it. This becomes apparent when one compares the Coronavirus-related
deaths in India so far with those in the US and European countries.
The lockdown has already resulted in untold hardships to the poor of India. For the middle class, it is only a question of inconvenience. Some 94% of the Indian labour force work in the informal sector and most have problems meeting the daily basic needs of food.
Financial and other help extended by the government, although it came late, and by NGOs and activist philanthropists, have gone some way in helping some of them get
extended by the government, although it came late, and by NGOs and activist philanthropists, have gone some way in helping some of them get over the hardships.
But we have failed to assess how the lockdown has affected those in urgent need of medical care for diseases far worse than COVID-19. In addition, there are those who might have suffered because of depression as a result of having been confined to their
homes, cut off from friends and relatives. Most of our worries have been focusing on the likely impact on our current and future economic prospects.
Boris Johnson's Stand-In Backs Up Trump On China: "We'll Have To Ask Some Hard Questions"
Every Buzzfeed-reading lib who immediately dismissed reports about the real provenance of SARS-CoV-2 as just another White House smoke bomb should take note: UK Foreign Secretary Dominic Raab, the man who is Britain's de jure leader while Boris Johnson convalesces, just backed Trump up.
During a press conference on Thursday evening, a reporter asked Raab about Trump's comments and the Fox News report claiming the virus leaked from a biosafety level 4 lab at the Wuhan Institute of Virology, likely when an employee was accidentally contaminated. We've been raising questions about the virus's provenance and sharing this 'conspiracy theory' for months – we were even deplatformed for it – now, Raab believes that Beijing should furnish an explanation.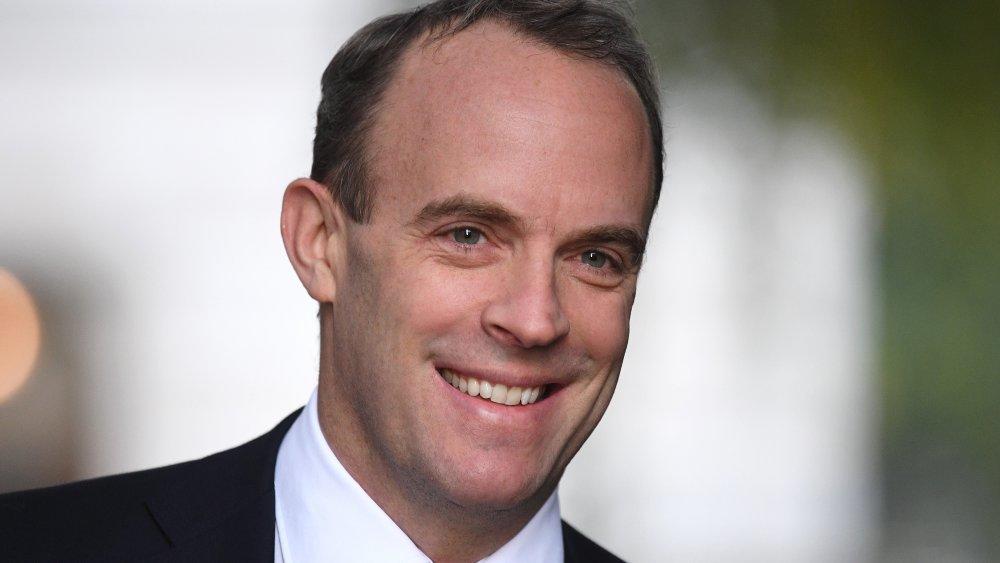 Raab replied to a reporter that the UK and the rest of the global community will need to "ask hard questions about how it came about and how it couldn't have been stopped earlier."
Because that's the real point: if these claims are indeed accurate, this would almost certainly prove that instead of focusing on containing the virus, Beijing panicked, proceeded with an (ultimately botched) coverup, and then unleashed an unprecedented plague upon the world, including its own people … Continue reading >>>
And now a word from the staff of our Conspiracy Theorists' department
Fake News Sites Told You Distrusting China Over Coronavirus Was 'Dangerous'
Here is a timely reminder of the scores of fake news outlets that dismissed questions as 'baseless conspiracy theories'.
by Steve Watson, Summit News,16 April, 2020
Now that numerous virology experts are on record as saying it cannot be dismissed, and multiple government and intelligence sources have confirmed that investigations are underway into the possibility that the coronavirus leaked from an unsafe Wuhan bio-lab and China lied about the true scale of the outbreak, here is a timely reminder of the scores of fake news outlets that for weeks and months dismissed both notions as a 'baseless conspiracy theories' .
Remember, these sources (this is only a small selection of what is out there), to a varying degree in their dismissals, effectively bolstered Chinese state media and government insistences that questions over the safety of the lab were 'dangerous' … Continue reading >>>
Lockdown: UK Economy Could Shrink 35% This Quarter, World Facing New Great Depression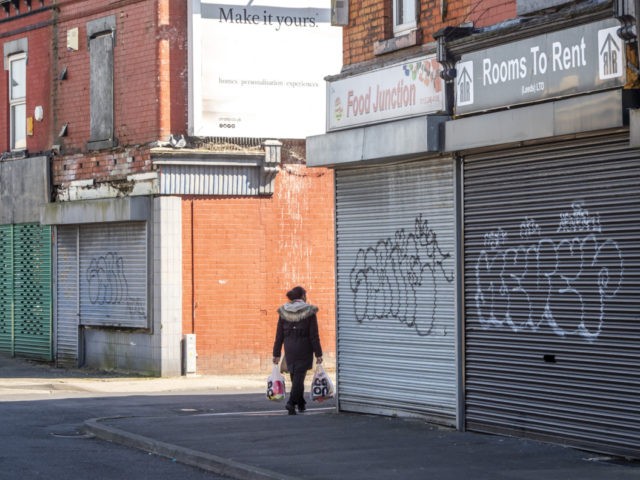 Picture: Getty Images
Projections released by the Office for Budget Responsibility (OBR) reveal that the British economy could face an unprecedented downturn should lockdown restrictions remain in place for three months.
The OBR said that the British economy could experience a record 35.1 per cent decline in the quarter to June, should the government's lockdown measures, which are now all but certain to be extended by another three weeks, last for three months.
The projections also predict an increase of £218 billion in government borrowing in 2020-21, reaching a total of £273 billion, representing 14 per cent of the country's GDP. The borrowing increase would lead to the largest single-year deficit since the Second World War, according to the report.
Though the office concludes that the GDP will "bounce back quickly" in the third quarter, it still predicts that for the year as a whole the UK will face a 13 per cent fall in GDP, a steeper decline than was experienced during either world war or the financial crisis of 2008 … Continue reading >>>