Starting today with a post from the USA, because it backs up our suspicions that the sudden upsurge in alleged "Coronaviris deaths" reported inthe latest statistics looks very suspecious. You'd expect a steady climb in deaths from COVID – 19 as numbers of confirmed infections increased, not a sudden leap several weeks into the pandemic. Hmmmm – over to the conspiracy theorists:
The Real COVID-19 Mortality Rate Is 25-60x Less Than Governments, Media Claim
SouthFront offers a scientific-based survey providing an in-depth look at the real death toll statistics and the spread of SARS-COV-2.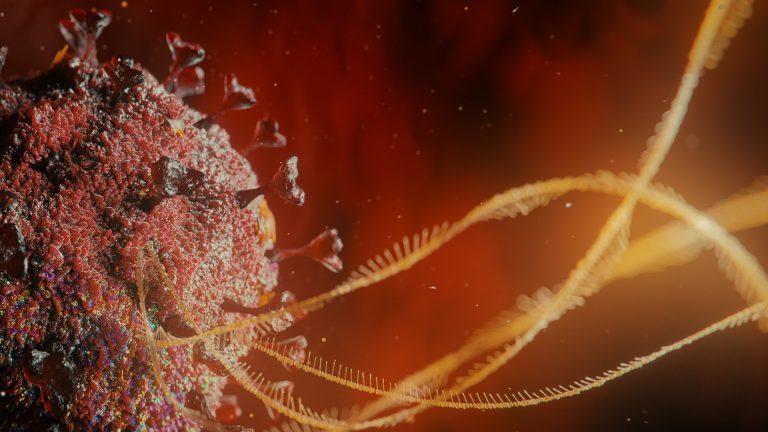 1. The research issued by the Bonn University Hospital
The research issued by the Bonn University Hospital and made by the group of scientists including Prof. Dr. Hendrik Streeck (Institute of Virology), Prof. Dr. Gunther Hartmann (Institute for Clinical Chemistry and Clinical Pharmacology, Spokesman for the Cluster of Excellence ImmunoSensation2), Prof. Dr. Martin Exner (Institute for Hygiene and Public Health), Prof. Dr. Matthias Schmid (Institute for Medical Biometry, Computer Science and Epidemiology).
In the framework of the research, all residents of Germany's Gangelt were tested on the existence of SARS-CoV-2 infection and antibodies to SARS-CoV-2.
Gangelt is one of the most COVID-19-affected German municipalities. It is believed that the outbreak was caused by the carnival held on February 15, 2020. After the event, several people tested positive for SARS-CoV-2.
Preliminary result: the existing immunity was determined at about 14% (IgG against SARS-CoV2, method specificity>, 99%). About 2% of people had current SARS-CoV-2 infection detected by the method of polymerase chain reaction (PCR). The overal infection rate (the presence of a current infection or antibody in the body) was about 15%. The mortality (mortality rate), based on the total number of infected people in the Gangelt community, is approximately 0.37% based on the preliminary data of this study. The mortality rate based on the total population in the Gangelt is currently 0.06%.
2. A new Epidemiological bulletin from German Robert Koch Institute
A new Epidemiological bulletin from German Robert Koch Institute – "Estimation of the current development of the SARS-CoV-2 epidemic in Germany" issued on April 15 confirms that:
"in general, it is true that not all infected people have symptoms, not all who has symptoms go to a doctor's office, not all who go to the doctor are tested and not all ..who test positive are recorded in a survey system. In addition, a certain amount of time passes between all these individual steps, so that no data collection system, however good, can make a statement about the current infection process without additional assumptions and calculations."
Meanwhile, April 18 Daily Situation Report of the Robert Koch Institute shows that 86% of deaths, but only 18% of all cases, occurred in persons aged 70 years or older … Continue reading >>>
Thousands of UK healthcare workers given inaccurate Covid-19 tests, minister admits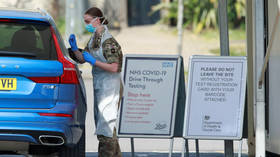 UK healthcare workers were given flawed Covid-19 tests, a government minister has admitted, meaning frontline staff may have returned to work carrying the deadly virus.
Junior health minister Helen Whately told Sky News on Wednesday that NHS staff have been informed that their coronavirus tests were "not up to scratch" and results may not be accurate. They have now been offered a new test.
At least 100 frontline health workers have died from Covid-19, according to the most recent figures. Defending the serious error, Whately claimed it was all part of a "normal process when you are using a test for an illness."
My understanding from the clinical advisers is some of the early tests were evaluated and the evaluation was actually they weren't effective enough.
It comes after Health Secretary Matt Hancock – who has promised 100,000 tests by the end of April – recently claimed that "no test is better than a bad test."
Editor of openMedia James Cusick <a href="https://slack-redir.net/link?url=http
s%3A%2F%2Fwww.opendemocracy.net%2Fen%2Fopendemocracyuk%2Fexclusive-nhs-using-flawed-covid-19-test-missing-25-of-positives%2F" target="_blank" rel="noopener noreferrer">reported on Monday that a leaked Public Health England (PHE) document seen by openDemocracy warned that the flawed tests had failed to detect up to 25 percent of positive Covid-19 results … Continue reading >>>
Coronavirus Lockdown and What You Are Not Being Told – Part 1

We have been given a very clear narrative about the declared coronavirus pandemic. The UK State has passed legislation, in the form of the Coronavirus Act, to compel people to self isolate and practice social distancing in order to delay the spread of SARS-CoV-2 (SC2). We are told this "lockdown", a common prison term, is essential. We are also told that SC2 has been clearly identified to be the virus which causes the COVID 19 syndrome.
At the time of writing SC2 is said to have infected 60,733 people with 7,097 people supposedly dying of COVID 19 in the UK. This case fatality ration (CFR) of 11.7% is seemingly one of the worst in the world. Furthermore, with just 135 people recovered, the recovery rate in the UK is inexplicably low.
Some reading this may baulk at use of words like "seemingly" and "alleged" in reference to these statistics. The mainstream media (MSM) have been leading the charge to cast anyone who questions the State's coronavirus narrative as putting lives at risk ... Continue reading >>>
More news on the pandemic at Fear and Panic