We told you so. Cast your mind back to late February / early March. This blog was among the first to bring you information about the well respected research biologists who were of the opinion that the virus that had raged through China and escaped to the west was a genetically engineered organism, developed in a laboratory.
At that stage and even now it was impossible to say with certainty that it was designed as a biological weapon or had been a piece of legitimate research gone wrong, but those voices still trumpeting the official narrative that it is a virus that jumped several species gaps to infect humans, though they still have an audience among the section of the society  that believes Governments and The United Nation are our friends and always have our best interests at heart, are sounding increasingly forlorn as evidence mount that COVID – 19 was no acciident, eith natural or of human origin.
A scientific study which found COVID-19 may have been a "cell-culture" uniquely adapted for transmission to humans (more so than any other animal – including bats), is gaining steam.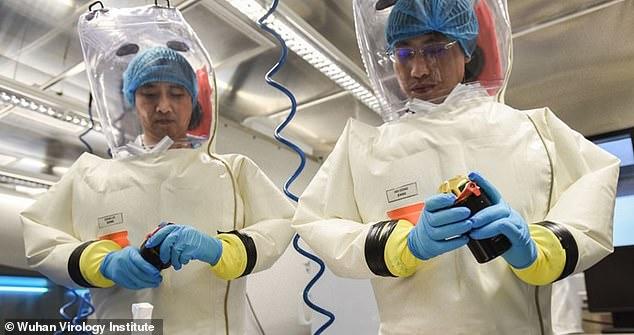 The paper, currently under peer review, comes from Flinders University Professor Nikolai Petrovsky, who has spent over two decades developing vaccines against influenza, Ebola, and animal Sars. He says his findings allow for the possibility that COVID-19 leaked from a laboratory, according to Sky News.
"The two possibilities which I think are both still open is that it was a chance transmission of a virus from an as yet unidentified animal to human. The other possibility is that it was an accidental release of the virus from a laboratory," said Petrovsky, adding "Certainly we can't exclude the possibility that this came from a laboratory experiment rather than from an animal. They are both open possibilities."
Continue reading >>>
RELATED POSTS:
Pandemic of pandemics
Coronavirus Contains "HIV Insertions": Claim Stokes Fears Over Genetically Modified Bioweapon
Coronavirus: COVID19 Created In A Lab Theory Resurrected & more. 17 April 2020
Is This The Smoking Gun That Proves China Has Lied About The Coronavirus
Critics Batter The Fake Science Used To Justify The LockdownAs Boris Waffles
COVID 19 Coronavirus: Statistics And Lies