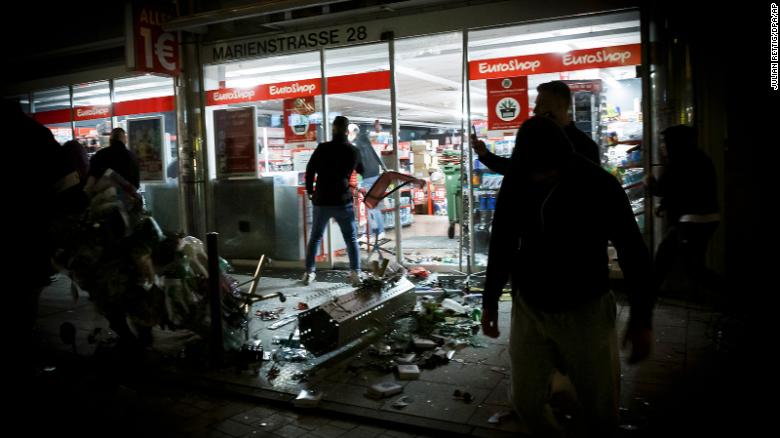 rioting youths in Stuttgart (Picture: CNN")
Between four and five hundred "youths" swarmed the streets of Stuttgart, Germany, attacking police officers and looting businesses in riots the AfD linked to Antifa and mass migration.
In the early hours of Sunday morning, 19 police officers were injured, 40 business were attacked, and nine shops were looted by violent rioters in Stuttgart, following a drug search of a seventeen-year-old German boy by local police.
According to the police in Stuttgart, just 24 of the hundreds of rioters were arrested, seven of whom were under the age of 18. The police said that half of those arrested have German citizenship and the other were foreign nationals, however, the statement did not provide the ethnic backgrounds of the rioters.
The president of the Stuttgart Police, Franz Lutz, claimed that the riots were not political in nature, saying: "From the current perspective, we can rule out left-wing or even political motivation for these acts of violence. It was an unprecedented dimension tonight, from overt violence against police officers and massive property damage to looting," he said, in comments reported by German tabloid Bild-Zeitung.
RELATED:
Germany catalogue
Europe unglues omnibus
[Daily Stirrer] … [Boggart Aboad] … [ Greenteeth Home ] … [ Medium.com ]