Rupert Murdoch appears to playing a big part in spurring a Justice Department antitrust suit against Google. He has been one of the most outspoken critics of the internet giant, often while defending his own company, NewsCorp.
NewsCorp has petitioned regulators to look into Google, claiming the company is abusing its power in the $330 billion digital ad market. Most recently, Google made headlines for demonetizing us here at Zero Hedge and those at The Federalist for not censoring the comments sections our respective websites.
Murdoch's efforts appear to be gaining steam, according to Bloomberg. The EU has fined Google for billions and Australia has forced the company to pay for news. In U.S., no material action has taken place – yet.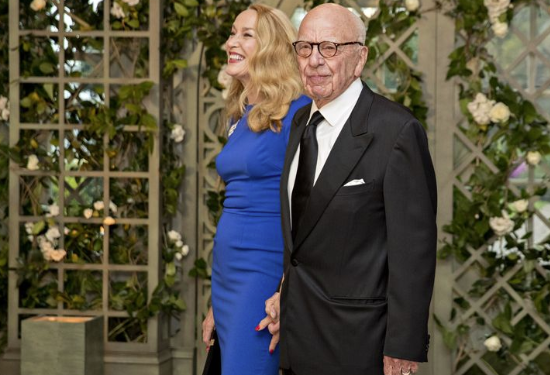 That appears to be on the cusp of changing, as The Justice Department, led by Attorney General William Barr, is preparing to file an antitrust lawsuit against the company. NewsCorp representatives have met privately with the DOJ about the investigation, sources say.
Last week a trade group headed up by a senior NewsCorp executive published a research paper outlining exactly how Google has taken publishers' content and driven traffic without compensating them. The paper was subsequently sent to the DOJ.
Yale University economist Fiona Scott Morton, one of the paper's authors said: "The publishers are trying to monetize their content and they only have one choice in how to do that, which is Google. Publishers also compete against Google's YouTube to sell ad space. When a company depends on its direct competitor for revenue, that's a problem." … Continue reading >>>
MORE on Google