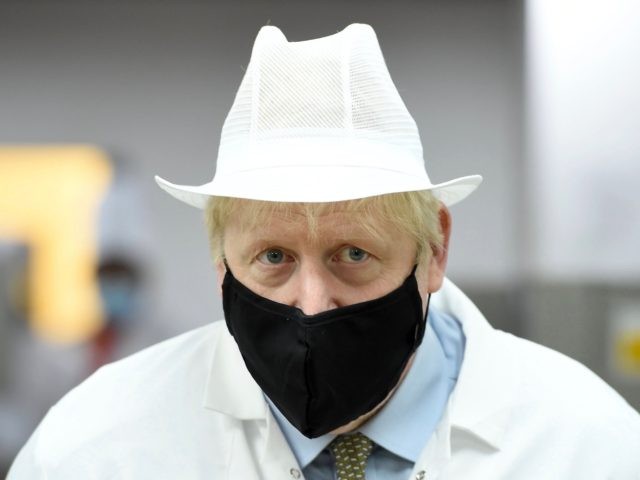 Information leaked from government sources reveals Boris Johnson plans to impose a second national lockdown in England next week, as government models predict a deadly second wave of the Chinese coronavirus in the winter.
Mr Johnson will reportedly address the nation on Monday to announce the new lockdown measures, which are anticipated to run from next Wednesday until the first of December.
A new "stay at home" order, as well as the closure of all non-essential businesses, including pubs and restaurants, are believed to be in the new national lockdown measures. "Educational settings" such as schools, universities, and colleges are said to be exempt from the restrictions, however.
So let's get this straight, the advice offered by "scientists" that a new lockdown is needed to stop the "second wave" is based on a mathematical model of the pandemic. Well the first lockdown, which ludicrously overstated the likely consequences of the pandemic, was also based on predictions from mathematical models, and obviously it did not work or we wouldn't be needing a second lockdown. One has to wonder which group is collectively more insane, scientists or politicians. As the fuckwith scientists have so much confidence in mathematical models perhaps we should all comply with a mathematical model of a lockdown, i.e. carry on as normal, use cash so our transactions cannot be recorded and leave our smartphones at home so our movements cannot be tracked.
As politicians are so fond of banging on about human rights it's time we let them know we will not tolerate being denied our human rights any longer.
BTW if any business tells you they're not accepting cash, tell them you are not offering anything else. Might get a couple of knockbacks but if a small percentage of us start doing it businesses will soon get the message.
But back to the second lockdown and those mathematical models. A government source told The Times: "The data is really bad. We're seeing coronavirus rising all over the country and hospitals are struggling to cope. There has been a shift in our position." Unfortunately this kind of bureaucratic obfuscation hides the truth of lockdown's consequences
Report: Cancer Patients Decry Deadly Delays and Cancellations Due to Focus on Covid https://t.co/zHMUbNya4G

Breitbart London
The government has, according to reports, been reluctant to impose another national lockdown, having warned that it could result in a "Hotel California" scenario in which there is no end in sight to the lockdown once it is set in place. Unfortunately the "science" community, funded by the corporate pirates of the Big Pharma cartel and insane, power addicted sociopaths like Bill Gates and George Soros have an agenda that would be well served by a permanent lockdown.Members of the scientific advisory panel have warned the Prime Minister, that with the rising cases (athough deaths from COVI are almost zero,), local lockdowns or even a two-week "circuit breaker" lockdown will be insufficient, and NHS hospitals will be overwhelmed. Haven't we heard all that before?
The problem for government here is that few people trust "the science" or the fake scientists who are advising Boris Johnson. We know the tests which are identifying this rising number of "cases" is useless because it was not designed to be used as a diagnostic tool, we know that a "case" merely refers to someone who is carrying a trace of the viral DNA (and COVID19 shares much of its DNA with other strains of coronavirus which have infected people every year in recorded history but never prompted a lockdown, we know that COVID does not kill people because the World Health Organisation has admitted that 99% of people whose deaths were recorded as "with COVID-19" had concurrent serious illnesses.

So why this phase 2 Fear and Panic crisis