In those sections of mainstream media that strongly supported the UK's remaining in the European Union bureaucratic dictatorship much has been made recently of the news that as a result of Brexit, Amsterdam has replaced London as the EU's biggest trading hub for stocks and shares. The Remainer news organisations are portraying this as a disaster for the UK financial services industry, but is it. London is still a far bigger financial trading centre that Amsterdam, it has simply lost its place as the EU's biggest because UK is no longer part of the EU. See what the dishonest Remainers did there?
I could explain what has happened in financial markets but someone has alreasdy done the job:
from ateaminsights.com
authored by John R Bryson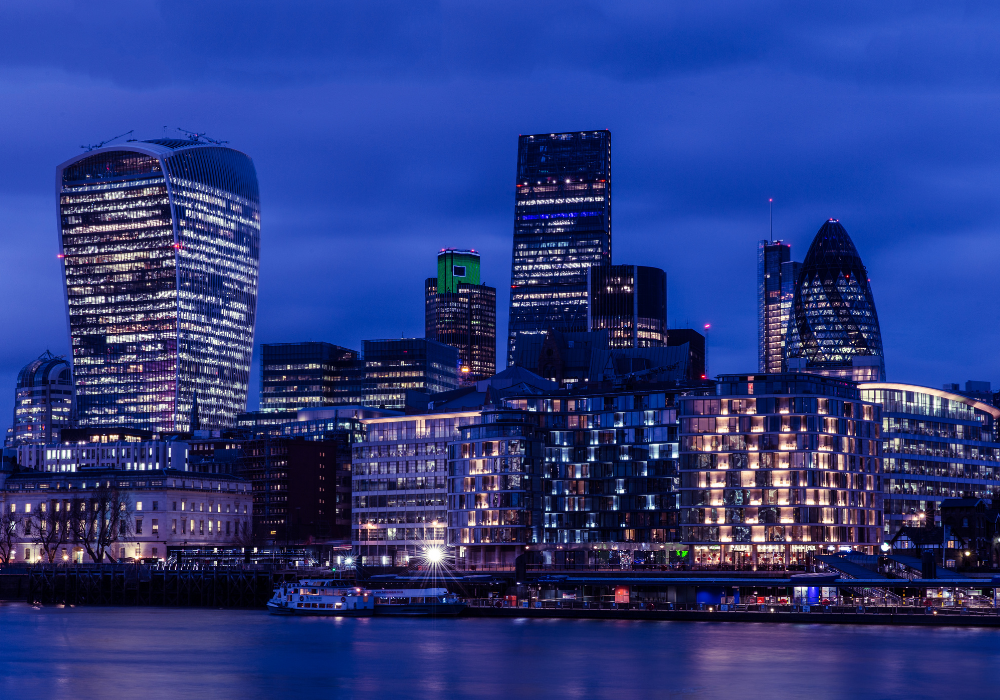 Recent newspaper headlines have declared that 'Amsterdam ousts London as Europe's top share trading hub'. This has been seen as another downside of the UK leaving the UK. Amsterdam has become Europe's most important hub for trading shares with London pushed into second place. For Amsterdam, this was a dramatic shift for a city that in November 2020 was fifth behind Paris, Frankfurt, and Milan.
There are many ways of reading this shift. On the one hand, in Brexit terms, it is perhaps surprising that London remains in second place rather than being pushed down the list of European share trading centres. On the other hand, it is perhaps surprising that Amsterdam has surpassed Paris and Frankfurt. This really should have been a story about the emergence of a new European Global Financial Centre that would displace London and compete on equal terms with New York and Shanghai.
Amsterdam's emergence as the primary centre for European share trading suggests that the European Union will never develop a global financial centre that displaces London for four reasons.
First, the European Commission (EC), and the member states, would have to agree to focus all financial service activities in a single centre. A decision would have to be made to position Amsterdam, Frankfurt, Paris, Milan, or Dublin as the emergent European Global Financial Centre. The politics within the EU would never enable such a decision to be made. Europe will continue to have several smaller competing financial centres … Continue reading >>>
RELATED:
[ MONEY INDEX ] … [ CURRENCY WARS ] … [ EUROPE uNGLUES ]
Negative Interest Rates – Final Nail In The Coffin Of Neoliberalism? Negative interest rates, in plain terms a situation in which we pay bankers for holding our money, are the latest ruse of politicians and economists to make uis start spending our investments and savings, thus kickstarting the global economy thy have screwed up.
The age of financial privacy is over
Yes you read that right. The fascist regime in the USA has usurped to itself the right to raid bank accoutns anywhere is the world. At the moment they are only stealing money by way of tax demands from people who were born on US soil even if those people have not lived in the USA since childhood and have never be employed by a US business.
Inland Revenue a Dysfunctional department that 'can't be trusted' with power to raid bank accounts
Plans to let the taxman take cash out of people's bank accounts without their permission were condemned by MPs after Rebecca Benneyworth, of the Institute of Chartered Accountants, warned the department is 'shooting itself in the foot.' She told the ICAEW conference : 'Public trust in HMRC would be eroded very quickly if cases come to light where funds have been incorrectly removed. 'HMRC cannot afford to have public opinion turn against the tax system and those charged with administering it.'Accountants have warned HMRC cannot be trusted …

Taxes Will Rise If Government Do Not Raid Bank Accounts Taxes will have to rise unless officials are given new powers to raid people's bank accounts, David Cameron has said.

The Treasury select committee warned that allowing HM Revenue and Customs to remove cash from bank accounts without court orders is "very concerning" because of its history of mistakes.
The committee said that taxpayers could suffer "serious detriment" if officials are able, either by mistake or through an "abuse" of power, to take money from people who have done no wrong.
Magic Money – How The Fractional Reserve Banking System Conjures Money From Fresh Air
:
A look at how the fractional reserve banking system works and how it brought the global economy and many people's personal finances close to collapse. It's really all about pulling magic money out of fresh air.
Investors Ignore Triple Dip Regession As Stock Market Hits Four Year High
News that the British economy was staring an unprecedented triple dip recession in the face left investors unperturbed yesterday as shares on Britain's leading index hit their highest point in since the crash four-and-a-half years ago.
Tax The Rich, Hurt The Poor
The loopy left in Britain and the USA have, throughout the cedit crunch, chanted their Tax The Rich mantra. Those who do not learn from history are condemned to repeat it of course and the left have still not learned from all the other economic catastrophes caused by attempts to redistribute wealth that taxing the rich huts the poor most.
The Folly Of Using Inflation To Reduce The Debt As the Obama administration starts to seriously consider minting Trillion dollar coins to reduce debt by fuelling massive inflkation the Daily Stirrer's finance expert explain why this would not work and would have catastrophic consequences.
A Dickensian Christmas Gift: Mister Micawber's Economic Wisdom
Despite the ever growing dunghill of evidence to the contrary lefty politicians around the world continue to call for higher taxes, more government spending and collectivist solutions while the clueless Obama administration embark on another futile round of "quantitative easing. What they are trying to do is inflate away debt but inflation is the curellist stealth tax. (Also posted at Scribd)
Anti Austerity Protests Bring European Capitals To A Standstill Angry protests have left many European capitals in chaos as millions of workers joined strikes against austerity measures they claim have made their national economies worse. Trade unions in Spain, Greece, Portugal and Italy staged a series of demonstrations throughout the continent on the …
Government Powerless Against a New Wave Of Immigration The government is powerless to stop tens of thousands new migrants heading to Britain after a new EU borders shake-up, Theresa May has admitted. The Home Secretary yesterday warned the Government is legally unable to block Romanian and Bulgarian citizens from coming to the UK under an expansion of …
Harold MacMillan's EU warning revealed
Harold MacMillan, British Prime Minister from 1957 to 1963 gave us a chilling warning about the EEC – (European Economic Community) – before Britain joined the bloc, claiming that Germany had planned on using the trading bloc, as an instrument to assert its supremacy across the continent once more. On Wednesday, 3 April, 2019 The House of Commons voted in favour of legislation which forces the Government to request another extension for 'Brexit', giving our current Prime Minister Theresa May more time to show us the comtempt the ruling elite have for the principles of democracy.
Leaked Document Reveals Unacceptable Demands Made By EU Ahead Of Final Talks Before Brexit Deadline
A Secret document has revealed concession the EU is demanding before beginning fresh talks on Brexit ahead of the 12 april dealine. According to a memo seen by the Sunday Times, Brussels is demanding the UK must continue to pay its share of the EU budget, must implement new measures on citizens' rights, and sign a legally binding agreement to arrangements to avoid a hard border between Northern Ireland and The Republic.
Merkel: EU Members Must Cede control Of Their Border To Brussels
German Chanellor Angela Merkel sparked outrage today and pushed the EU cloers to its final disintegration when she stated that EU Member states would be forced to surrender on of their most important sovereign powers, control of their borders, to Brussels in order that the unelected bureaucrats of the European commission could 'manage' immigration (i.e. open the border crossings and let any criminally inclined bunch of fanatics enter Europe.
Spanish Socialist Budget Fails As Budget Rejected; New Elections Expected

We predicted last year when the socialist leader Pedto Sancjez usurped the Spanish government after the collapse of the minority government led by Mariano Rajoy collapsed, could not last. In a widely expected but destabilizing development, Spanish conservatives and pro-independence Catalonians voted to back a slate of amendments to a government budget on Wednesday by a wide margin of 191 votes out of 350,
EU Stitch Up To Promote Euronazi Selmayr's Is Typical Of The EU's Contempt For Democracy
# The former Prime Minister of little Luxembourg Jean-Claude Juncker to ensure his chief of staff was installed as the new Secretary-General of the European Commission, in what one senior Eurocrat has called "an impeccably prepared and audacious power-grab" at the top of the European Union.
EU "Sounds Alarm" Over New US Sanctions On Russia; Germany Threatens Retaliation
Late on Friday (21/07/17), Congressional negotiators agreed to advance a cross – party bill that would punish Russia for its (alleged) interference in the 2016 election according to the Wall Street Journal. And while it seems improbable that President Trump would sign the bill if it reaches his desk, the loudest complaint about the bill to date has emerged not from the Oval Office, but from US allies in NATO and the European Union …
Fears Over Threat To Sovereignty Could Wreck EU European Army Plan
No they're not Star Wars Imperial Stormtroopers, they are German soldiers assigned to an international peacekeeping force, showing how like Imperial Stormtroopers a pan European army might look (Image source)