In what looks like a gobsmackingly stipid blunder by may just as easily be a cunning tactic in the war on freedom Nigel Huddleston, government minister for tourism and sport appeared on morning television to urge Brits to report friends, neighbours and colleagues if they were seen engaging "in an odd way," such as hugging their loved ones.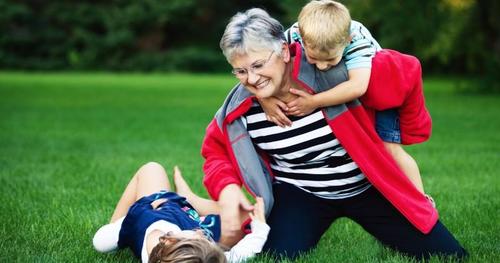 Unbelievable, you may tink, but true.
Huddleston made the remarks during an interview spot on BBC Breakfast.
"Despite the temptation, please don't risk the health of your loved ones by actually hugging them," the government minister said, continuing by suggesting that people should report any displays of such "odd behaviour" they witness to the the paramilitary COVID Cops, Boris's Blue Shirted bully boys.
"We all know the rules…if you see somebody behaving in a slightly odd way, then call them out on it, he added.
Huddleston said it was "a little bit awkward" to refuse close physical contact but "in these circumstances it's the right thing to do."
Twitter users understandably reacted to the minister's comments with a mixture of disbelief and scorn.
"Hugging someone is odd? Christ we've been taken over by the Borg. Can imagine the lunatics taking photos of busy play areas now walking round with megaphones 'calling people out' Smiling face with open mouth and tightly-closed eyes," said one.

"Odd behaviour as defined by year – 2019: Someone looking shady, potentially holding or carrying a suspicious package, with likely terror related intentions 2021: someone who hugs a close friend/relative," said another.
Others, echoing a rising trend of rejecting the government's push towwards COVID fascism were defiant, insisting they would continue to kiss and cuddle loved ones, hug friends and shake hands with colleagues and associates, with one remarking, "I'm seeing my kids next weekend for the first time since the end of December! Wild horses wouldn't stop me hugging them!"
Signs that government have completely lost control are growing stronger in the UK, USA (where states are rebelling against federal government,) France, (Where Macron's arrogance has led to a migrant crisis on top of the pandemic, while the mood of discontent that began in 2018 with the Gilets Jaunes protests still simmers,) and Germany , where Angela Merkel's government seems to be at loggerheads with the business sector, the health service, the voters and most of Germany's inernational allies.
Huddleston's remarks came on the day that lockdown restrictions in England finally eased somewhat, with people being allowed to meet outside in groups of up to six people. However it also echoes one of the themes of this government's misanthropic and self serving scientific advisers, several of who have issued warning recently that vaccinated people will need booster jabs in September (this blog told you the vaccines would not work,) will have to continue wearing masks in public areas indefinitely, even after the pandemic is declared over and that social distancing and restrictions on social gatherings will be part of The New Normal.
RELATED:
Negative Interest Rates & The War On Cash, Part 3: "Beware The Promoters"
Bitcoin and other electronic platforms have paved the way psychologically for a shift away from cash, although they have done so by emphasising decentralisation and anonymity rather than the much greater central control which would be inherent in a mainstream electronic currency. Despite the loss of privacy, electronic currency is much favoured by techno-optimists, but not so much by those concerned about the risks of absolute structural dependency on technological complexity.
War On Cash Gathers Momentum – Germany Unveils Cash Controls
On Monday (1 February, 2016) just two days ago, Bloomberg called on the central banks of the world to "bring on a cashless future" in an Op-Ed that calls notes and coins "dirty, dangerous, unwieldy, and expensive." We can imagine it would be quite easy to harm someone by firing large coins at them from a gun and terrorists could probably stuff an improvised explosive device with small coins rather than nails or nuts and bolts. And if …
Norway's Biggest Bank Joins Push To Abolish Cash
The move by governments to eliminate cash as a means of trading goods and services is moving faster than we imagined. With another global financial crisis looming according to financial journalists and investment experts this is as understandable as it is undesirable for us ordinary punters.
The Financial Times Calls for Ending Cash, Calls it a "Barbarous Relic"
Earlier this week, as the financial world was in turmoil following a rapid crash and recovery in financial markets. While we the punters shook our heads and wondered how the banksters get away with this kind of shit, The Financial Times published a dastardly little piece of fascist New World Order propaganda.
New Global Crisis Imminent, New Geneva Report Warns The Geneva Report refers to a "poisonous combination of high and rising global debt and slowing nominal GDP [gross domestic product], driven by both slowing real growth and falling inflation". The total burden of world debt, private and public, has risen from 160 per cent of national income in 2001 to almost 200 per cent after the crisis struck in 2009 and 215 per cent in 2013. "Contrary to widely held beliefs, the world has not yet begun to delever and the global debt to GDP ratio is still growing, breaking new highs," the report said.
Cashless Society – The Resistance Begins Here
A seaside market town in Norfolk may be less than 100 miles from the world's financial capital, London, , it may be the commercial centre of West Norfolk' as the town website boasts, it may be home to 45,000 people — but there, unlike in London, cash is king.
Establishment Pushing 'Cashless Society' to Control Humanity
The global establishment is increasingly pushing the notion of what it calls a "cashless society" — a world in which all payments and transactions would be conducted electronically, creating a permanent record for governments to inspect and track at will.Multiple governments from Africa and Asia to Europe and …
Being Evil? Just Another Day At The Office For Google Boss
Amazon's Human Robots: More and more people are finding themselves dehumanised in the modern workplace
Washington Signals Fears Over Dollar
Globalist Bankers Make Plans To Rob Your Bank Account
Slaves To The Machine
Holy City (slam poem)
Living Within The Conspiracy
Big Tech Ban President Trump, But Reveal Their Contempt For Free Speech And Diversity Of Opinion
As the Trump presidency enters its final week in the USA the haters are sharpening their knives and drooling at the prospect of taking revenge on Trump and his supporters for denying them the power they crave for four years …
Facebook Bans All Content On Vaccine Awareness
Authored by Mike Adams via NaturalNews.com,
Just as we warned would happen, the tech giants are now moving aggressively to ban all speech that contradicts whatever "official" position is decided to be "the truth" by the corrupt establishment. This week, Facebook announced it would block all content on Facebook that questions the official dogma on vaccines,
German politician calls on facebook to abolish free speech
A German politician has given the clearest indication yet that the political elites of the free world are ideologically much closer to Adolf Hitler's National Socialists than the social liberalism they claim to support. Free speech is the basis of all liberal democracy. Heiko Maas, the German justice minister has has written to the Facebook it removes "xenophobic and racist" anti-migrant posts from its website and apps., has written to the company to demand an urgent review of its policy over hate messages.
Free Speech Is Being Murdered By The Media And Left Wing Authoritarianism
Without free speech there is no democracy. Without democracy there is no freedom. But all over the developed world free speech is under attack from politically correct politics. It is time to start resisting, do not believe the propaganda published by mainstream media, question everything and make up your own mind. as The Buddha said, "Believe nothing you read or are told unless it agrees with your own experience and common sense."
Farage Reckless Facing Rabid Left Wing Fanatics
Following the defection to UKIP of Conservative MP Mark Reckless, who yesterday shocked the media and political establishment (everyone else knew it was on the cards.) by announcing his switch from con to Kipper from the podium at the closing session of UKIP's conference, the Kippers latest recruit and his new leader yesterday faced angry but ineffectual protests
Farage Reckless Facing Rabid Left Wing Fanatics
Following the defection to UKIP of Conservative MP Mark Reckless, who yesterday shocked the media and political establishment (everyone else knew it was on the cards.) by announcing his switch from con to Kipper from the podium at the closing session of UKIP's conference, the Kippers latest recruit and his new leader yesterday faced angry but ineffectual protests
Obama administration 'blocking' information from the press
Uncovering information that should be available to the public has become increasingly difficult under the presidency of Barack Obama, an Associated Press bureau chief says. In some cases, it surpasses the secrecy of the George W. Bush administration. The White House's penchant for secrecy does not just apply to the federal government, according to AP's Washington bureau chief, Sally Buzbee.
Western Hypocrisy In Reporting News about Ukraine And Russia
The opening paragraph of a CNN report on the latest developments in the crisis in Ukraine illusrate perfectly the hypocrisy of Western media in the way they cast Russia as the danger to world peace and America as bringer of freedom and democracy. In fact in the crisis over the US attempt to draw Ukraine into NATO the positions taken by the USA abd Russias are the opposite of the 1962 Cuban Missile Crisis.
Scandal hit Rotherham 'deleted abuse files'
In a move that puts them among the contenders for lying, self serving shits of the decade, but still in a league of their own un terms of complete and utter shittiness, it has emerged that the scum sucking scab lice of Rotherham Council's controlling Labour group and the public servants they employed had deleted files in order to cover up their complicity in the blatant and systematic child abuse perpetrated under the noses of council officials.
Centralized power – the worst of all possible worlds
The centralization of power over the past few decades in nations of the developed world has led to the evolution of a sociopathic managerial class formed mainly from the old petite bourgoisie who have now gravitted to public sector careers where their delusions of social status and the unaccountability of office lead them to abuse such power as they have.
Cashless society omnibus
Technology \rules You
New World Order