Yet another respected biologist links Wuhan Lab to creation of COVID – 19 virus. If you are one of those groupthink sheeple who called us conspiracy theorists when we reported leading bioweapons authority Prof. Francis Boyle first suggesting that the virus did not look like a natural mutation, we will graciously accept your humble and heartfelt apology (but don't worry, we're not holding our breath.)
Renowned Microbiologist Claims Wuhan Lab 'Did Absolutely Crazy Things' With Coronavirus
A world renowned Russian microbiologist says that the novel coronavirus responsible for the COVID-19 pandemic was the result of Wuhan scientists doing "absolutely crazy things" in their laboratory.
Dr. Peter Chumakov of the Engelhardt Institute of Molecular Biology and Russian Academy of Sciences claims that while the Wuhan scientists' goal in creating the coronavirus was not malicious – instead, they were trying to study the pathogenicity of the virus, according to the Daily Mail.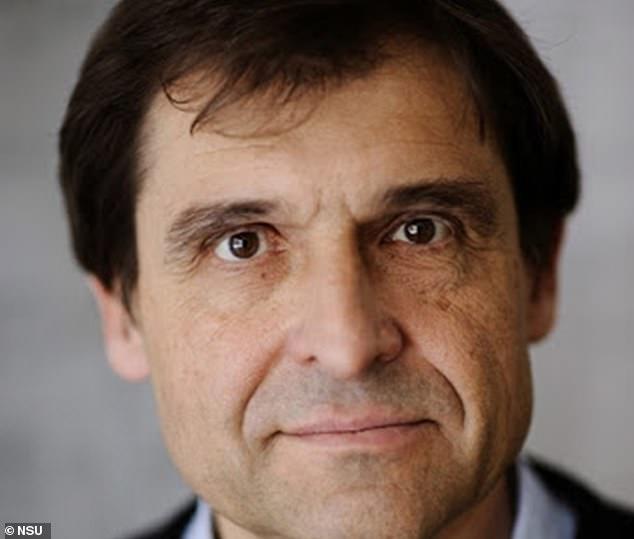 "In China, scientists at the Wuhan Laboratory have been actively involved in the development of various coronavirus variants for over ten years," he said. "Moreover, they did this, supposedly not with the aim of creating pathogenic variants, but to study their pathogenicity."
"They did absolutely crazy things, in my opinion," he said, adding " For example, inserts in the genome, which gave the virus the ability to infect human cells. Now all this has been analyzed."
'The picture of the possible creation of the current coronavirus is slowly emerging.'

He told Moskovsky Komsomolets newspaper: 'There are several inserts, that is, substitutions of the natural sequence of the genome, which gave it special properties.

'It is interesting that the Chinese and Americans who worked with them published all their works in the open (scientific) press.

'I even wonder why this background comes to people very slowly.

'I think that an investigation will nevertheless be initiated, as a result of which new rules will be developed that regulate the work with the genomes of such dangerous viruses.

'It's too early to blame anyone.'
Chumakov suggested that Chinese scientists were possibly searching for an HIV vaccine … Continue reading >>>
RELATED:
Fear And Panic
EXPLORE GREENTEETH DIGITAL PUBLISHING
Greenteeth UK ] … [ Daily Stirrer.shtml ]…[Little Nicky Machiavelli]… [ Ian's Authorsden Pages ]… [Greenteeth & Daily Stirrer on YouTube ] … [ It's Bollocks My Dears, All Bollocks ] … [ Minds ] … [ ] … [Scribd]…[Wikinut] … [ Boggart Abroad] … [ Grenteeth Bites ] … [ Latest Posts ] … [Ian Thorpe at Flickr ] … [Latest Posts] … [ Tumblr ] … [ Authorsden blog ] … [Daily Stirrer News Roundup]
… [ Boggart Network News ]

First BNP, Now SocGen: French Banks Suffer Huge Losses As Derivative Trade Blows Up
04/23/2020 – 11:55
Three things are guaranteed: death, taxes and French banks, the world's so-called "derivative gurus", losing boatloads of money any time the VIX spikes.
As a reminder, two weeks ago we reported that BNP Paribas, the largest French bank, lost hundreds of millions of dollars on complex stock trades as markets crashed in March. To exactly nobody's surprise, traders at the Paris-based bank, which together with its biggest competitor SocGen, had long carved out a niche in "sophisticated" derivative trades – which work great as long as the market levitates unperturbed and suffer massive losses once the VIX spikes – lost an estimated €200  on equity derivatives once the market tumbled. According to Bloomberg, the trades that went awry included dividend futures and structured products. As we noted, BNP lost about 100 million euros on structured products, ostensibly by taking the other side of trades they sold to retail investorsapan and South Korea; the trades were linked to baskets of stocks and other assets. The bank also lost about 100 million euros on dividend futures, with losses surging at one point to about 300 million euros before improving …. Continue reading>>>
Migrant Areas Of Paris Hit With 4th Consecutive Night Of Riots
Authored by Paul Joseph Watson via Summit News,
Migrant areas of Paris were hit with a 4th consecutive night of rioting following an accident in which a motorcyclist was seriously injured after a confrontation with police.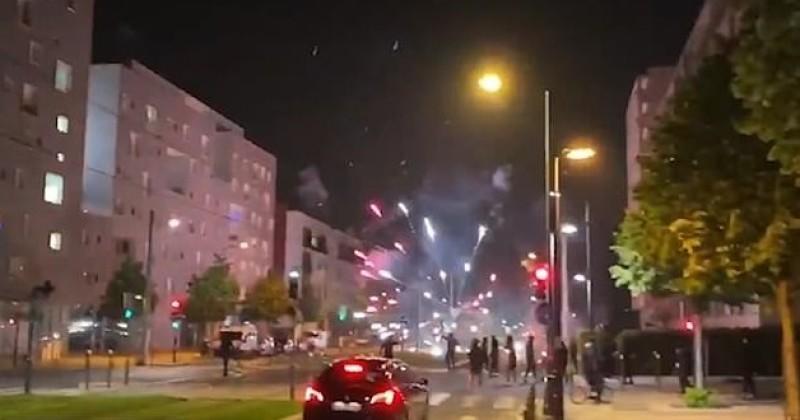 One clip shows firefighters trying to tackle a blaze after numerous vehicles were set on fire.
🔥🇫🇷 Fourth night of riots in the Parisian suburbs of Villeneuve La Garenne. There have also been incidents elsewhere in the banlieue de #Paris. #France #disturbed #Incidents #COVID19 #coronavirus pic.twitter.com/8xchFzMDxy

— Pepe Mujica – Palabras y sentires 🎗 (@PalabrasdePepe) April 22, 2020
Another clip shows how fireworks were thrown at police officers to try and force them out of the area.
Ce soir à #Nanterre, la racaille attaque les fourgons des forces de l'ordre au mortier.
Échec total du vivre ensemble.#VilleneuveLaGarenne pic.twitter.com/HY3sTWmOeW

— Edouard Foulon (@edfoulon) April 21, 2020
A third video features a woman expressing shock as she records individuals throwing gasoline on a car to accelerate the fire. Then men then start aggressively chanting and running down the street. The unrest has been described as "anti-lockdown riots" by some media outlets, but that only tells half of the story … Continue reading >>>
Global COVID-19 Lockdown – What You're Not Being Told, Part 2
Authored by Iain Davis via Off-Guardian.org,
Thu, 04/23/2020 – 02:00
In Part 1 we looked at the reasons why questioning the coronavirus lockdown, despite the ever present allegation, does not demonstrate a callous disregard for human life. We are going to expand on why it doesn't in this article.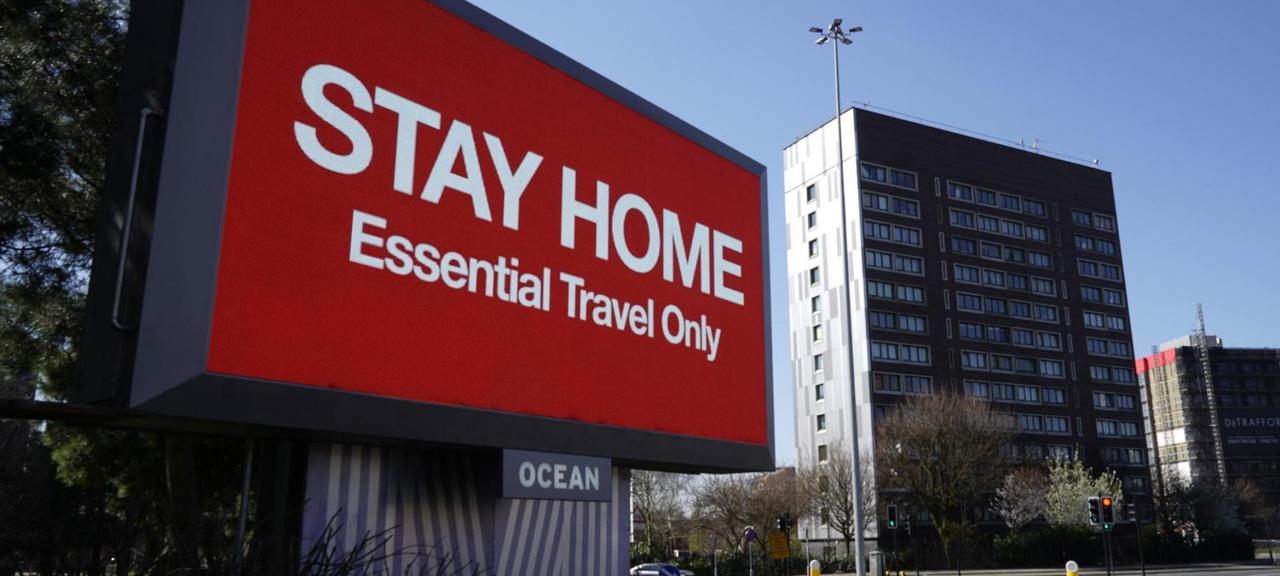 I am based in the UK so much of this discussion relates to the decisions of the British State, but this is a global policy agenda and similar policies are found across the developed world. Effectively a small group of policy decision makers have placed an estimated 3.5 billion people under house arrest. It is only possible for them to do so with our consent. Consent is carefully cultivated by controlling the information we are given.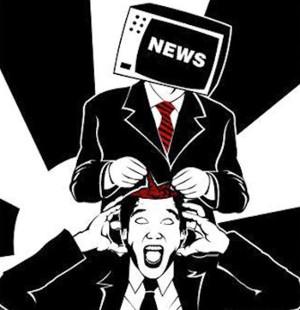 For the vast majority their only source of information is the corporate mainstream media (MSM) and the public announcements of the State. This article is written, as ever, in the hope people will do their own research and make up their own minds.
We are going to look at the evidence which strongly suggests the State and the MSM, adhering to a globalist agenda, have colluded to mislead the public into believing the COVID 19 (C19) threat is far greater than it actually is …. <a href="https://www.zerohedge.com/health/global-covid-19-lockdown-what-youre-not-being-told-part-2″&gt;Continue reading >>></a>