#FireFauci Should Be The Rallying Cry For A Generation
Authored by Tom Luongo via Gold, Goats, 'n Guns blog,
I'm done mincing words. I'm done giving people the benefit of the doubt. Whenever I do that The Davos Crowd and their highly placed agents make me look like a virtue-signaling fool.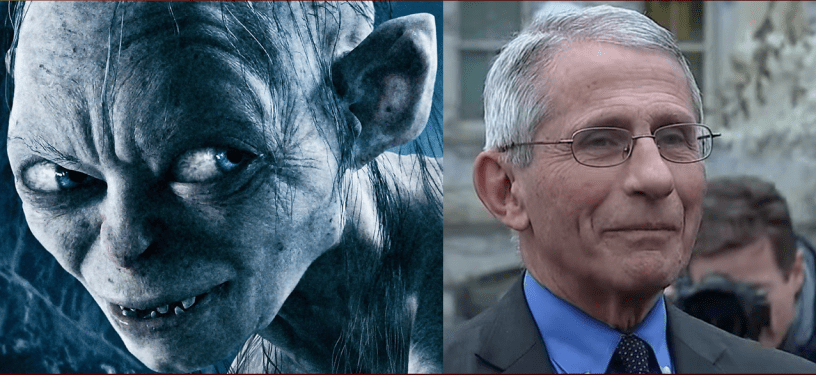 Fire Anthony Fauci now.
For weeks I've been careful to separate the threat of the disease, COVID-19, from the political response. I've felt strongly that one can respect the virus while at the same time be wary of the political response and the panic engineered over it.
But that's come to an end. It's clear that the plan from the beginning was to allow this virus to run wild in high profile places like New York and Italy to create fear. It is also clear that people like Dr. Anthony Fauci were activated to ensure the worst possible response to the crisis would be implemented in the U.S.
And now, after more than a month after shutting down whole swaths of our economy and locking people in their homes under effective house arrest it's also clear that most of this response was overblown and unnecessary.
And here in the U.S. the point man on this insanity has been Dr. Anthony Fauci, director of the National Institute of Allergy and Infectious Diseases (NIAID) whose ties to all the worst people you can imagine run very, very deep.
Lastly, it's also very clear that President Trump was the target the entire time. He finally hit his breaking point yesterday because he realizes that now that he was advised poorly … Continue reading >>>
MORE ON CORONAVIRUS BA
Greenteeth UK Edition
British police are calling for expanded powers to enforce the coronavirus lockdown rules, including the authority to forcefully enter private residences suspected of hosting forbidden gatherings.
Under the current law, the police only have the right to enter a private residence with a warrant, or with the permission of its occupant, or in active pursuit of a suspected criminal, or to investigate a disturbance, or if they hear cries for help. However, the Police Federation of England and Wales is seeking draconian unprecedented powers from the government to allow them to enter citizens' homes without a warrant to stop suspected house parties during the coronavirus pandemic.
"We have asked they consider giving us powers around private gatherings or gatherings in a private dwelling. We have no right to enter a property and say: stop having a party," a police federation source told The Telegraph.
"Some officers are having to work round it using other legislation that wasn't designed for it," the source added.
Law enforcement offices across the country have been flooded with reports of house parties from neighbours, with Greater Manchester Police disclosing that they received 494 reports from residents of suspected parties during the first week of the national lockdown.
A British police force has set up a website for the public to inform on people suspected of breaking the national lockdown rules. https://t.co/5IhfjNPtzd

— Breitbart News (@BreitbartNews) March 30, 2020
Home Secretary Priti Patel is expected to block the request for warrantless searches of households. Ms Patel has called on police to refrain from adopting a "heavy-handed" approach to enforcing the lockdown … Continue reading >>>
Coronavirus deaths: Are The Authorities Deceiving Us?
Didn't I tell you in my headline a couple of days ago this crisis is getting political? Here's another aspect of how our liberties are being cancelled
COVID-19 and the War on Cash: What Is Behind the Push for a Cashless Society?
Pandemic? What pandemic? UK Hospital Beds Four Times Emptier Than Usual