Italian leader Matteo Salvini continued to se the standard for leadersd of Eurosceptic EU member states when he ordered the arrest of the captain, crew members and passengers of a ship that crashed the Italian border control agency blockade to land its cargo of illegal immigrants on the Iitalian island of Lampeduesa. The captain of the migrant transport ship Sea Watch 3 had docked at Europe's most southern port on the Italian island was arrested on Saturday following a protracted standoff, according to the New York Times.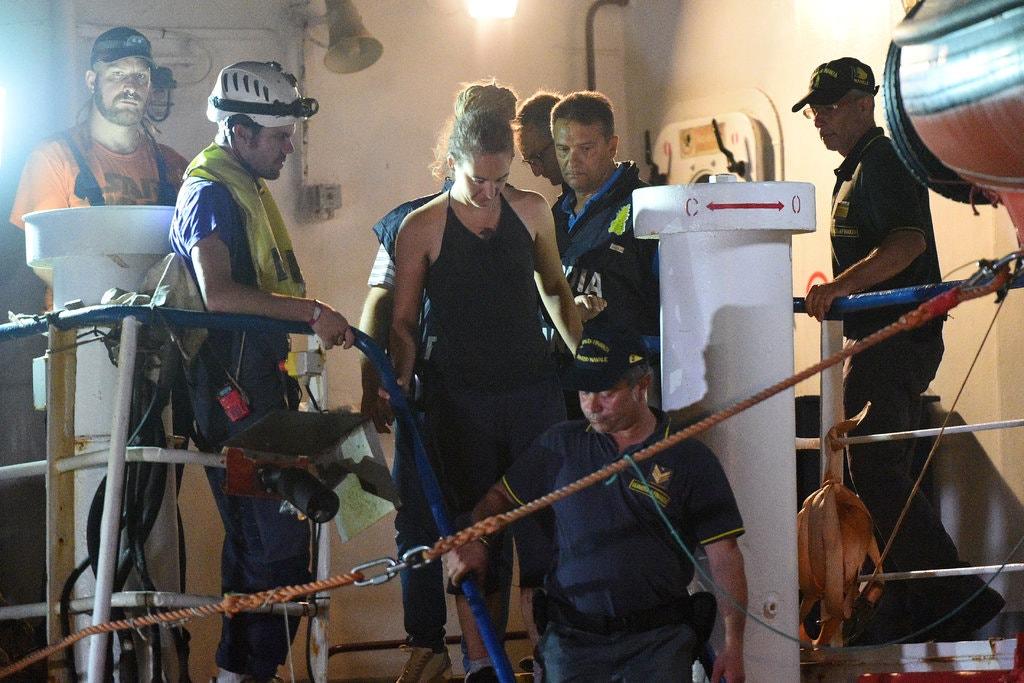 The 40 migrants onboard disembarked after 16 days on the Sea Watch 3, operated by German NGO Sea-Watch and operating under the Dutch flag and were taken to a detention centre for illegal entrants to Italy.
Captain Carola Rackete, 31, docked just before 2 a.m. after ramming an Italian government border-control vessel which was trying to stop them entering the port. Rackete was arrested on charges of "resisting a war ship," which carries a penalty of up to 10 years in prison.
A spokeswoman for the Sea Watch charity Giorgia Linardi said that the situation was still "unfolding," and that the charges had yet to be formalized. She added that the migrants had been taken to a migration center on the island. The so – called charity is a politically motivated organisation whic specialises in helping illegal immigrants from third world nations entrer the European Union.
The Sea Watch, which rescued 53 people off the coast of Libya on June 12, had navigated toward Italy after rejecting an offer to dock in Tripoli, Libya, which humanitarian groups do not deem safe. Thirteen migrants had been allowed to disembark in Italy for medical reasons after the rescue. –New York Times
Italy's Interior Minister, Matteo Salvini, closed the country's ports to rescue ships last year and has demanded that other European nations (in this case The Netherlands, where the ship is registered, take in the undocumented migrants. On Friday, five countries offered to take them. Salvini, who has referred to the GNO vessel as a "pirate ship," told RAI state radio that he had "ordered the arrest of an outlaw" who had recklessly endangered the lives of Italian border patrol officers. He also ordered authorities to sequester the ship "which goes around the Mediterranean breaking laws."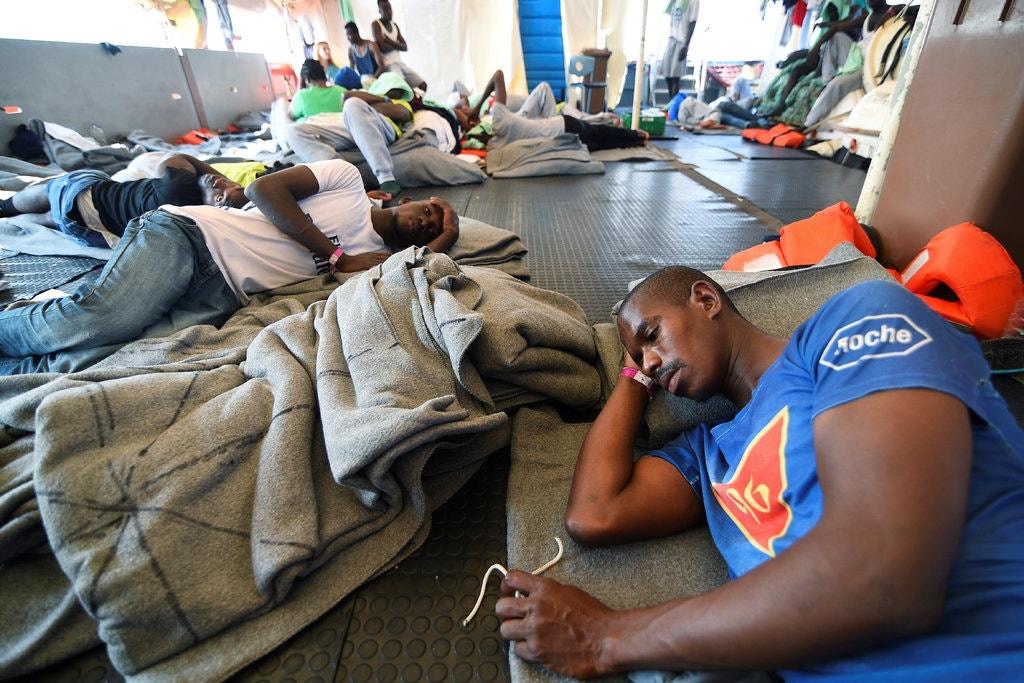 </p
On Saturday morning, Salvini posted a video of the ship's arrival at Lampedusa on Twitter, writing "Outlaw commander arrested. Pirate ship confiscated. Maxi-fine to a foreign NGO. Migrants distributed to other European countries. MISSION ACCOMPLISHED."
No wonder the man is so hugely popular with Italian voters.
RELATED:
As Italy's poor struggle to come to terms with a lack of job prospects and the challenges of a globalized world, some are blaming asylum-seekers.
The EU can go and F*** itself!' Italian Politician's Outburst Rallies Support In Italy