This blog and its associates have long championed free speech as one of the foundations of a democratic society. Recently it has seems the establishment were intent on surrendering our right of free speech to the prejudice and bigotry of the 'woke' brigade.
But something resembling resistance seems to be stirring.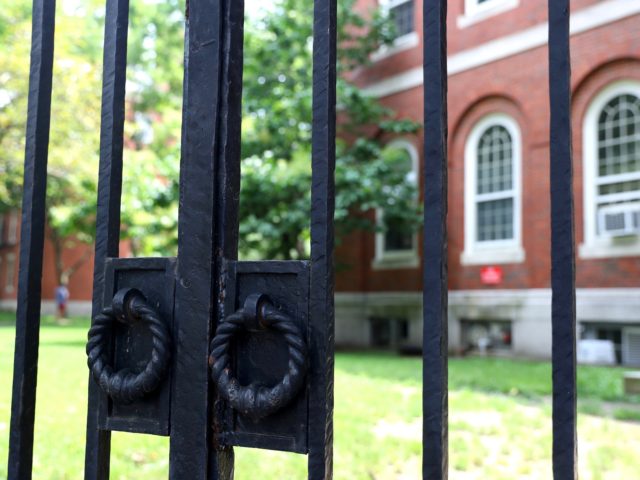 by Kurt Zindulkafor Breitbart Europe
Far left bias has created a "chilling effect" in British academia which is forcing conservative and pro-Brexit academics to self-censor on campus, a report has found.
A report from the Policy Exchange think tank found that many conservatives in higher education feel there is a "hostile climate" for their political beliefs in their departments. A survey of educators found that 44 per cent of 'fairly right' and 63 per cent of 'very right' academics felt that the political climate has impacted what they teach or research.
This is compared to just 8 per cent of those who consider themselves 'fairly left' and 16 per cent for those claiming to be 'very left'.
In partnership with YouGov, the report sampled 820 academics, of whom 484 are currently working in the university system and 336 are retired educators.
The report also found that the chilling effect extended to students, with just 39 per cent of pro-Brexit students feeling comfortable to share their political opinions on campus, compared to 89 per cent of Remain-supporting students.
Trevor Phillips, the former chairman of the Equality and Human Rights Commission, told The Times that he found the report's findings "deeply disturbing".
"No one fought for diversity and inclusion in order to create universities staffed by a faculty who may look representative, but are to all intents and purposes, intellectually identical robots," Philips said.
The government's universities minister, Michelle Donelan, added: "It is deeply concerning the extent to which students and academics with mainstream views are being silenced and discriminated against in our universities." … Continue reading >>>
MORE ON SUPPRESSION OF FREE SPEECH
Right-wing academics feel threatened & censored at UK universities, says think tank demanding change
University free speech society told free speech a 'red risk', external speakers must be vetted