Chilling Documentary Maps Out Likely Origin Of COVID-19
Authored by Catherine Yang via The Epoch Times,
While The Epoch Times began publishing reports of the CCP (Chinese Communist Party) virus on Jan. 2, most outlets had yet to pick up on the story because of the CCP's lockdown on information. Three months later, over 200 countries and territories have been infected and the CCP virus has caused over 85,000 deaths infecting at least 1.4 million, but information is murkier than ever.
"We've pretty much heard every rumor under the sun. We've heard every theory, every crazy rumor, we've heard all these different narratives," said Joshua Philipp, award-winning investigative reporter and host of the show "Crossroads."
The rumors aren't by accident: The CCP has been actively engaging in a disinformation campaign, and media outlets around the world have parroted the propaganda. As a result, entire nations have been operating under false information as they try to battle the pandemic within their borders.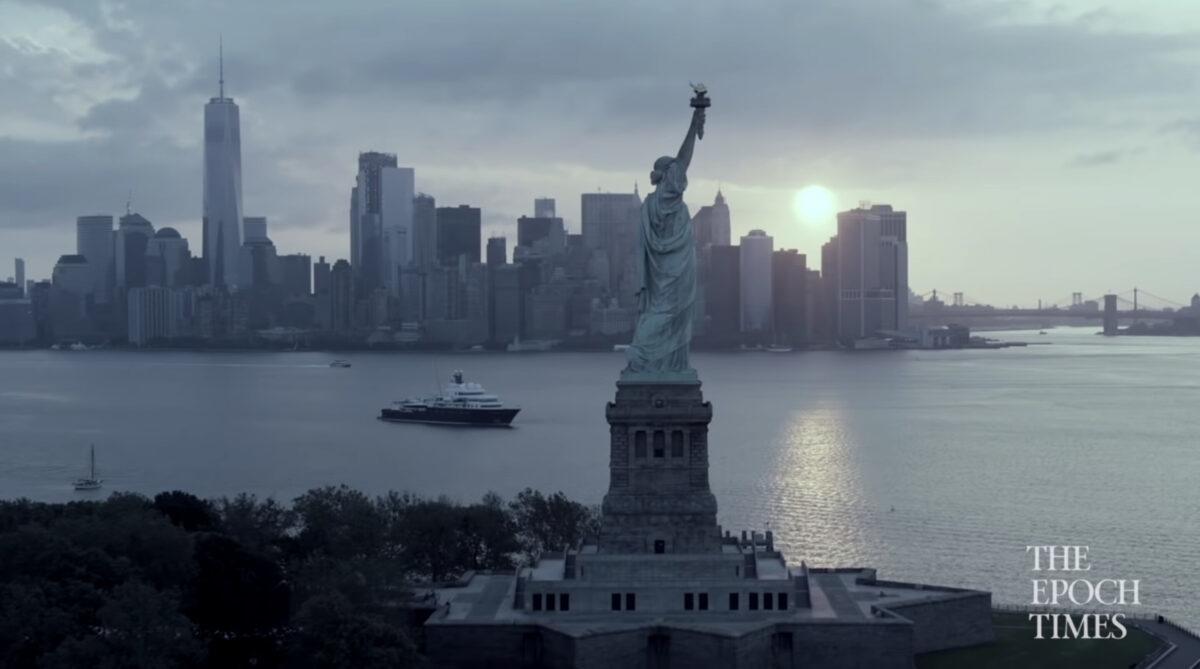 Screenshot of the documentary "Tracking Down the Origin of Wuhan Coronavirus." (Courtesy Epoch Times)
Philipp and his colleages at The Epoch Times and NTD Television thought it their responsibility to sift through all the information available, verify it, and put it into one place. The result is the just-premiered documentary "Tracking Down the Origin of the Wuhan Coronavirus," which is available to watch online … Continue reading >>>
MORE on COVID coronavirus China link
Coronavirus Fact-Check #3: "Covid19 is 20x DEADLIER than the flu!"
from Off Guardia, 11 April 2020
One of the buzz-stats doing the rounds says this novel virus is far more dangerous than influenza, does the science hold up?
Since the early days of the current pandemic, the go-to comparison has been influenza, both the specific historical outbreaks and the general seasonal "flus" (a catch-all term for respiratory viruses) which hit all over the world every winter.
That comparison is very often met with this simple retort:
Covid is nothing like the flu, it's 20 times more dangerous!"
But is this true?
No, it's not.
While the generally accepted flu death rate of 0.1% is twenty times lower than the media reported Covid19 death rate of between 2% and 4%, research suggests the media-reported death rate is far too high.
The World Health Organization has estimated Covid19's "official" death rate at 3.4%, clinical studies done on Sars-Cov-2 put its actual case-fatality ratio at around 0.1%. Roughly equal that of regular season flu outbreaks.
The problem arises from what scientists and statisticians call "selection bias":
the bias introduced by the selection of individuals, groups or data for analysis in such a way that proper randomization is not achieved, thereby ensuring that the sample obtained is not representative
Essentially, the way you choose your sample can have a huge impact on the results of your study … Continue reading >>>
MORE on the fear and Panic pandemic
UK will have to live with some restrictions until coronavirus vaccine is developed, say officials
'Normal life will stay on hold until a virus vaccine becomes available in about 18 months, officials said last night.
Advice to work from home and stay in for seven days if you have symptoms will probably still be in place next year.
Ministers want to lift the most restrictive parts of the lockdown, including school and shop closures, within weeks.
But senior Government sources say the only true 'exit strategy' is a vaccine or a cure. Until then, the UK will have to adjust to a 'new normal'.
An official last night told The Telegraph that social distancing measures that have been placed upon Britons could be 'indefinite'… Continue reading >>>
Don't be evil, just OBEY: After Covid-19 tech giants will have even more control over what you see & what you think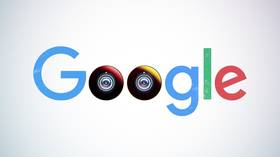 Silicon Valley's algorithms are controlling your cognitive map, and Congress is letting it happen. Covid-19 is providing the perfect cover to bolster that control — just in time for the 2020 election.
Neoliberalism was the perfect cover for oligarchs to unleash ideological wafrom Anorak Newsrfare to protect the billions they've plundered from taxpayers.Trillions of dollars flowed into Silicon Valley, the birthplace of digital censorship — censorship that in many ways is more dangerous and insidious than the failed coup d'état of a sitting US president with the farcical Russiagate and impeachment hoax. Over the past two decades, democratic societies have been manipulated by Silicon Valley's unregulated big-tech behemoths, which now control the news flow and have weaponized Amazon, Facebook, Google, Twitter, YouTube, Instagram, Netflix, PayPal, Reddit, TikTok, Microsoft, Apple and the very dangerous Internet Of Things (sped along by 5G) …
Continue reading >>>
Cambridge police patrol the aisles at Tesco supermarket
from Anorak News, 11 April 2020
A tweet from the Cambridge police force aka twitter's 'Cambridge Cops': "Officers visited Tesco Barhill this morning as part of their patrols around supermarkets and green spaces this weekend. Good to see everyone was abiding by social distancing measures and the non essential aisles were empty. #1732"
File under: essential policing.
MORE stories about police state Britain