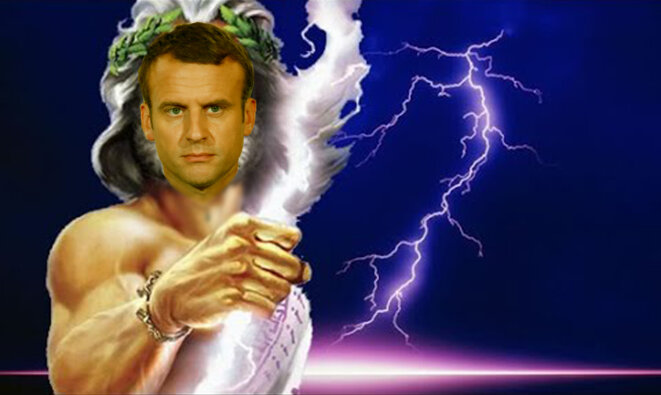 French president Emmanuel Macron as Jupiter (Source: https://staticmediapart.fr/etmagine/)

When Emmanuel Macron came from nowhere to be elected President of France
following a landslide victory a year ago, he pissed people off almost immediately by
telling journalists he would not answer their questions because they were not smart enough to understand his thoughts. Shortly after that he declared he would rule "in the style of a Roman god," and compared himself to Jupiter, the Roman equivalent of Zeus or Odin. It's no wonder then that just a year later the wheels have come off the bandwagon and the man, who was once seen as the saviour and deliverer of his country, a symbol of hope and renewal, seems to have turned into a source of mirth, widely ridiculed by the French for his grandiose posturing and inept efforts to deliver on his promises.