European Union Approves Bugs For Human Consumption
Authored by Paul Joseph Watson via Summit News,
The European Union's Food Safety Authority has approved the sale of bugs as "novel food," meaning that they are likely to be mass produced for human consumption throughout the continent by the end of the year.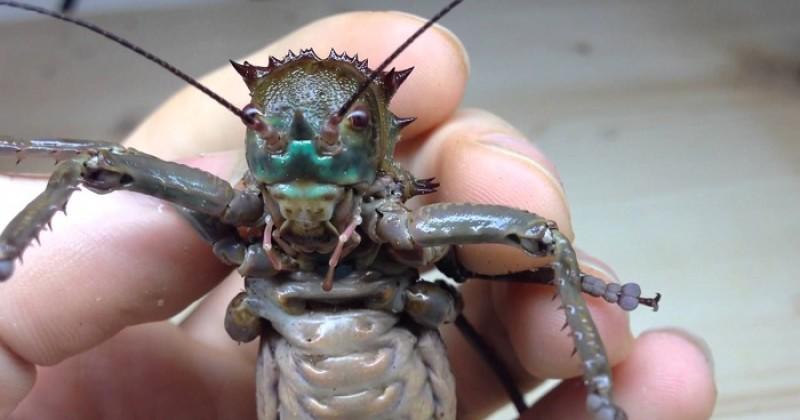 Can't wait.
"These have a good chance of being given the green light in the coming few weeks," the secretary-general of the International Platform of Insects for Food and Feed, Christophe Derrien, told The Guardian.
Since 1997, the EU has required a "novel food" classification to allow the sale of products that had no history of being consumed by humans, meaning that the sale of bugs has been banned in countries like Spain, France and Italy for over two decades.
However, with the new approval, mass production of bug-based food is set to ramp up later this year. This means that locusts, crickets, grasshoppers, and mealworms may all appear on supermarket shelves by the autumn.
Christophe Derrien is looking forward to the sale of bugs as both a stand alone food and incorporated into existing products, arguing that they are a great source of protein and the production of bug food doesn't harm the planet... Continue reading
MORE ON Food fascists

We tried our best but could only find that one interesting story that does not mention coronavirus. Still we found something encouraging. Amidst all the panic and hysteria it's good to know some people are still able to focus on what's REALLY important.
NHS Hiring 'Diversity & Inclusion' Managers
In the midst of the Coronavirus crisis, the Bristol & Weston NHS Foundation Trust is hiring a new 'Diversity and Inclusion Manager'. The lucky applicant will play a vital role in "developing and delivering a key programme of work to drive the Trust's ambition and vision of being committed to inclusion in everything we do." Wokery is not the most important priority during a pandemic…
They'll be very lucky indeed, because the salary for the role starts at £44,606 to £50,819 a year. That's money that could cover the wages of two new nurses. What's the NHS playing at? from Guido Fawkes
MORE ON CRAZY PUBLIC SECTOR JOBS:
A career in substance abuse
Public sector non jobs