Paul Joseph Watson, Summit News
Picture: Getty Images
MSNBC tv producer Ariana Pekary explained that the reason for her deciding to quit her job was that the mainstream media blocks "diversity of thought" in favor of promoting hysterical voices for ratings and that a TV veteran admitted to her "we are a cancer and there is no cure."
Pekary, who was an "integral member" of Lawrence O'Donnell's primetime show, says that the media's obsession with Trump is actually costing lives because it is preventing reasoned discussions about how to fight the coronavirus pandemic.
"This cancer risks human lives, even in the middle of a pandemic. The primary focus quickly became what Donald Trump was doing (poorly) to address the crisis, rather than the science itself. As new details have become available about antibodies, a vaccine, or how COVID actually spreads, producers still want to focus on the politics. Important facts or studies get buried," Pekary explained.
The former producer also revealed that a "successful and insightful TV veteran" acknowledged to her that, "We are a cancer and there is no cure," adding, "But if you could find a cure, it would change the world."
Pekary also highlighted how the very model by which the corporate press is structured guarantees that voices of dissent are silenced and objective analysis censored in favor of hysterical political extremists, something that has come to fore over the last two months with the media's relentless promotion of Black Lives Matter narratives.
MORE ON CENSORSHIP OF INFORMATION:
Free Speech Catatlogue
Death Of Democracy
Politically Correct / Woke catalogue
This blog and its associates have long championed free speech as one of the foundations of a democratic society. Recently it has seems the establishment were intent on surrendering our right of free speech to the prejudice and bigotry of the 'woke' brigade.
But something resembling resistance seems to be stirring.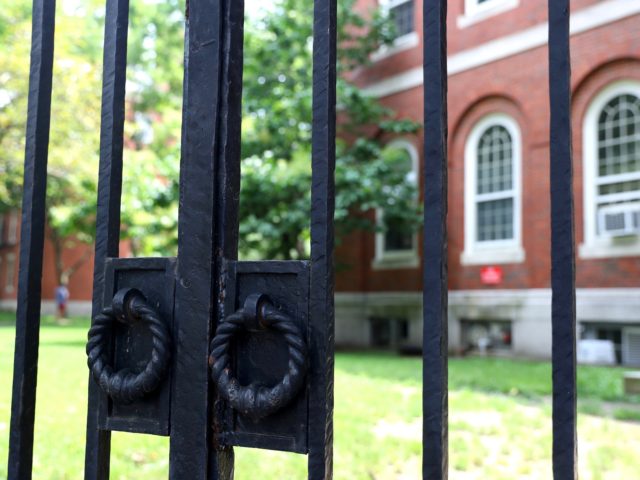 by Kurt Zindulkafor Breitbart Europe
Far left bias has created a "chilling effect" in British academia which is forcing conservative and pro-Brexit academics to self-censor on campus, a report has found.
A report from the Policy Exchange think tank found that many conservatives in higher education feel there is a "hostile climate" for their political beliefs in their departments. A survey of educators found that 44 per cent of 'fairly right' and 63 per cent of 'very right' academics felt that the political climate has impacted what they teach or research.
This is compared to just 8 per cent of those who consider themselves 'fairly left' and 16 per cent for those claiming to be 'very left'.
In partnership with YouGov, the report sampled 820 academics, of whom 484 are currently working in the university system and 336 are retired educators.
The report also found that the chilling effect extended to students, with just 39 per cent of pro-Brexit students feeling comfortable to share their political opinions on campus, compared to 89 per cent of Remain-supporting students.
Trevor Phillips, the former chairman of the Equality and Human Rights Commission, told The Times that he found the report's findings "deeply disturbing".
"No one fought for diversity and inclusion in order to create universities staffed by a faculty who may look representative, but are to all intents and purposes, intellectually identical robots," Philips said.
The government's universities minister, Michelle Donelan, added: "It is deeply concerning the extent to which students and academics with mainstream views are being silenced and discriminated against in our universities." … Continue reading >>>
MORE ON SUPPRESSION OF FREE SPEECH
Right-wing academics feel threatened & censored at UK universities, says think tank demanding change
University free speech society told free speech a 'red risk', external speakers must be vetted
The British government, which has been signalling its intention to abolish free speech and press freedom since the last Labour government (1997 – 2010) tried to declare debate on climate change policy a criminal act, and has intensified its efforts under The Conservatives since the 2016 'Brexit', has this week launched a new agency dedicated to suppressing "alternative news" websites and those publishing 'off – message' opinions …
READ ALL:
Government Introduces The Free Speech Police Rapid Response Unit