We told you to be suspicious of these vaccines rushed out for political rather than medical reasons – editor
By Joseph Jankowski of PlanetFreeWill,
Just one day after the United Kingdom became the first western nation to approve the inoculation, Pfizer CEO Albert Bourla says that he is "not certain" that the company's vaccine will prevent people from carrying and spreading the virus to others.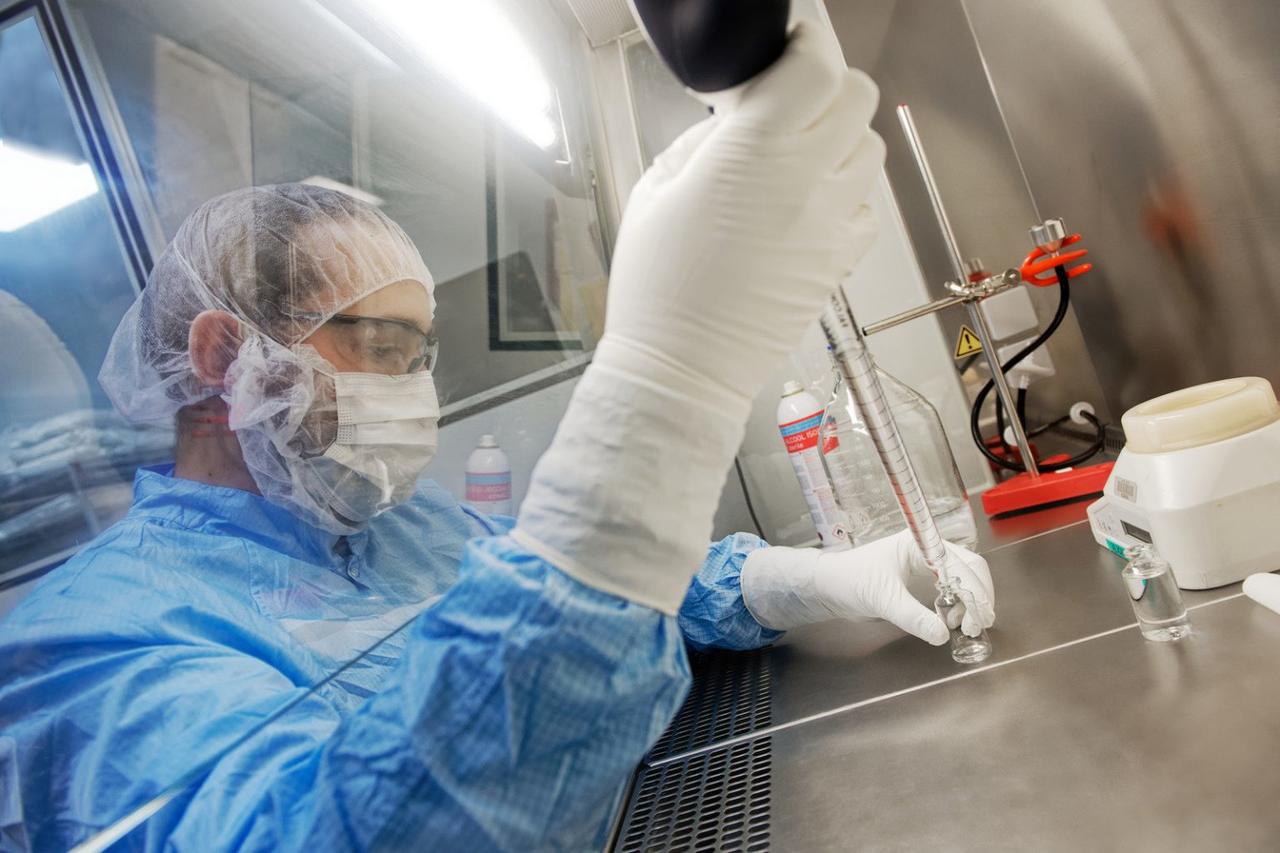 In a Thursday night interview with NBC, the CEO expressed confidence in the ability "to send vaccines within 24 hours basically [anywhere] in the U.S." after receiving emergency use authorization from the Food and Drug Administration, but he remains unconfident in the vaccine's ability to be a silver bullet against people carrying and transmitting COVID-19.
"Even though I've had the protection, am I still able to transmit it to other people?" NBC's Lester Holt asked, to which Bourla responded: "I think this is something that needs to be examined. We are not certain about that right now." https://platform.twitter.com/embed/index.html?dnt=false&embedId=twitter-widget-0&frame=false&hideCard=false&hideThread=false&id=1334705395986731008&lang=en&origin=https%3A%2F%2Fwww.zerohedge.com%2Fmedical%2Fpfizer-ceo-not-certain-vaccine-will-stop-people-spreading-covid-19&siteScreenName=zerohedge&theme=light&widgetsVersion=ed20a2b%3A1601588405575&width=550px
Last month, Pfizer announced that its vaccine – developed along side BioNTech – proved over 90% effective in giving immunity. Although this statistic on its face sounds remarkable, researchers have warned that the clinical trials did not assess whether the vaccine can prevent the virus from spreading.
"We have no knowledge about whether it prevents you from actually acquiring the infection at all," Dr. Larry Corey, a virologist at the Fred Hutchinson Cancer Research Center, told Business Insider.
The FDA is expected to make a decision on emergency use authorization as soon as December 10.
Armageddon – a poem about how thw world might end
Censored: Talking Of Anti – Vaxxers Is A Conspiracy Theory
News has been dominated throughout 2020 by the COVID-9 pandemic and the US presidential election. But all news in the 21st century is smoke and mirrors and he sensational headlines have prevented people seeing the attacks on free speech and other democratic rights and liberties that have been abolished in the name of 'beating the virus.' Why the censorship, what are they hiding?
COVID-19 Vaccine Trials Are Rigged to Succeed
William A. Haseltine PhD is a scientist, businessman, author, and philanthropist. He was a professor at Harvard Medical School and Harvard School of Public Health from 1976-1993 where he was Founder and Chair of two academic research departments, the Division of Biochemical Pharmacology and the Division of Human Retrovirology. As mainstream media go berserk hyping the COVID – 19 vaccines, this article written by Dr Haseltine is essential reading for people with functioning minds.
Labour demands crackdown on vaccine criticism ahead of Covid-19 vaccine rollout
With the UK preparing for a Covid-19 vaccine rollout, the Labour Party is calling for emergency censorship legislation to punish social-media companies if they allow posting of what it considers to be "anti-vax disinformation." "Social-media companies have a pitiful record of tackling disinformation," shadow culture secretary Jo Stevens tweeted on Sunday.
Government Admits Using Bad Covid-19 Figures To Justify Second Lockdown
The British government has admitted to showing misleading daily Covid fatality projections in its televised coronavirus briefing last weekend, during which PM Boris Johnson announced a second national lockdown. The revelation comes after the UK stats watchdog criticized the government's lack of transparency in its use of Covid data …
Britain's Covid response is utterly mad – here are 10 reasons why
There is no reasonable scientific or medical justification for lockdowns, convoluted social distancing rules, masks or travel restrictions by Dr John Lee in The Daily Telegraph This year, like many years, there's a new respiratory virus on the block. But this year, unlike any year ever before, the world has gone mad. Governments around the world …
Covid-19 is an 'unrestricted bioweapon': Virologist Dr Li-Meng Yan
accuses China of fabricating genomic sequence A report claims that coronavirus is a 'laboratory product' created by using a template virus owned by military research laboratories under the control of the Chinese Communist Party By Mihika Basu from meaaw.comChinese virologist Dr Li-Meng Yan from Hong Kong, who has repeatedly questioned the origin of the coronavirus, …
Once Again Independent Research Shows Similarity Of COVID to HIV
The theory that China obtained the coronavirus via a Canadian research program, and started molding it into a bioweapon at the Institute of Virology in Wuhan before it somehow escaped could be an attempt by the establishment (the Davosocracy,) to spread fear and panic as they see resurgent nationalism across the developed world and growing …
Starmer's Big Covid Bet? The Three Legged Donkey In The Derby
As criticism of the government's "science – led" and therefore utterly idiotic and wrong headed handling of the COVID pandemic gathers momentum the usual suspects in the media are off on their usual path of chanting "Everetything will be hunky dory when Labour are back in power, but it is not necessarily a foregone conclusion …
Biggest Lies About COVID-19 Exposed: But Globalist Elite Will Not Let It Die
Leo Hohmann, Harbingers Daily, 9 October 2020 Since February, the U.S. media has been pounding Americans with non-stop reporting about COVID-19 coronavirus. Eight months later, the data shows everything the media said about the virus was false. Yet, those posing as "journalists" continue to repeat the lies from February and March as if they are …
Royal College of Shrinks Warns Mental Health Crisis To Result From COVID Crisis
Few people who have more tits or testicles than they have functioning brain cells remain in any doubt that the responses of the UK government and governments of developed nations around the world has been complete and utter bollocks. Almost every day more independent doctors and medical researchers break cover to renounce the "science" of lockdowns and masks …
Covid vaxx trial. Side effects include exhaustion, cracked teeth, headaches fever
Covid-19 vaccines cause trial participants to suffer day-long exhaustion, cracked teeth, headaches and high fever – from Natural News: Things are going exceptionally poorly for the four major drug companies rushing to be the first to introduce a vaccine for the Wuhan coronavirus (covid-19). Trial participants are reportedly coming down with all sorts unpleasant side effects …
Fake Statistics? New UK Poll Suggests 65% Think COVID Restrictions Too Lenient
Almost two-thirds of people believe the Government's latest Covid-19 restrictions do not go far enough. According to a new poll carried out by ORB International for a daily newspaper surveyed over 2,000 British adults of voting age and claims to have found that almost 65 per cent believ the latest neo – fascisdt measures announced by Boris Johnson's government …
Belgium Health Experts Say Investigate WHO Over Fake COVID Pandemic
from GreatGameIndia Medical Doctors and Health Professionals of Belgium have written an open letter to authorities demanding the investigation of WHO for creating coronavirus infodemic faking the pandemic. The following letter has made an impact on public health authorities not only in Belgium but around the world. The text could pertain to any case …
No Medical Justification For Emergency Measures"
AIER reports that the following letter has made an impact on public health authorities not only in Belgium but around the world. The text could pertain to any case in which states locked down their citizens rather than allow people freedom and permit medical professionals to bear the primary job of disease mitigation.
So far it has been signed by 435 medical doctors, 1,439 medically trained health professionals, and 9,901 citizens.
This Sums Up How I'm Feeling In A Few Words
Not a big enough post for a teaser really but a powerful message
Lockdown 2 – Backlash Against Project Fear
In her column for The Daily Telegraph today Juliet hartley Brewer just about summed up the mood in the country after the governments latest moves to turn Britain into a miniature version of Communist China. Ms. Hartley brewer, known for her Consrvative leanings, laid into the government, and its plans for a second lockdown even though the first failed wirh disastrous consequences, and was absolutely ruthless in
The Second Wave Is Another Hoax From The Lientists
As it becomes clear day by day that the alleged 2nd Wave of the COVID – 19 pandemic is a complete and utter hoax cooked up by the deep state in collaboration with lientists paid by the vaccine manufacturers it is now essention that We The People stop this fascist coup d'etat by simply withdrawing cooperation.
You Could Be Arrested for Breaking New Coronavirus Rules, Says Boris
It is fair to say the extension of restrictions on movement and socialising announced by the government yesterday have been received with underwhelming enthusiasm by the public. Despire firgures broadcast by BBC News and other establishment propaganda parrots in mainstream media suggesting wholesale approval of the new measures, the feel one gets from internet comment threads and pub conversations suggests the opposite.
University free speech society told free speech a 'red risk', external speakers must be vetted
Sheffield University's recently formed Free Speech Society has been warned that free speech is a "red risk" and all external speakers at events it organises will have to be vetted by the University Thought Police squad and the topics they intend to talk about shown to be in line with ideas and opinions the titty – sucking babies who run the Student Union are not frightened by.
There Is No Freedom Without Transparency
The Democrat / Republican political puppets in the USA would be supported by European leaders including Prime Minister David Cameron in the UK, France's Francois Hollande and Germany's Angela Merkel who, even as I type, are preparing massive interventions in Libya and Iraq, both turned into chaotic and lawless failed states by previous US / European interventions
There Is No Freedom Without Transparency
Threats to Free Speech
Threats to free speech and other civil rights us ordinary punters fought and shed blood for are under threat, not from the extreme right but from the liberal left. The intellectually bankrupt lefties have realised their hundred year old arguments are never going to win the battle for hearts and minds and so have moved to the position in the political spectrum once occupied by Hitler and Stalin. Many people would never dream of questioning authority; others see their interests as being served by supporting the abuse of authority, they are the ones who call the questioners 'conspiracy theorists'.
Threats to Free Speech
Is Free Speech Being Murdered By The Media And Politically correct Left Wing Activism
There can be no doubt, the right of citizens in the developed world to free speech, free access of information and freedom to express ideas is increasingly under threat as the power elites feel their grip being loosened by increasingly well informed and articulate working and midddle classes. Without any apparent sense of irony the advocates of big government and controlled media call themselves 'the left' as though their opponents are not bright enough to know that free speech is one of the foundations of classical liberalism and the suppression of free speech is a hallmark of tyrants.
Is Free Speech Being Murdered By The Media And Politically correct Left Wing Activism
In Germany, where the open doors immigration policy insisted upon by Chancellor Merkel has flooded the country with Islamic fundamentalists, Christian activist
Heidi Mund
was recently charged with "agitation against the people" for speaking our on aspects of Muslim Sharia Law that are unacceptable in western societies (e.g. permitted wife beating, rape, forced marriage.Germany is sliding towards fascism as Hausfrau – Volksfuhrer Merkel outlaws free speech for Christians. All criticism of Islam and discussion of Muslim crimes is hate speech it seems, but the ranting of Islamic hate preachers as they call on Muslims to kill all infidels is acceptable rhetoric.
3Free Speech being superseded by Sharia Law in Germany?
Why Are Governments Scared Of Truth? France Begins
Crackdown on Conspiracy Theories
We reported several weeks ago that the French government was planning a clampdown on conspiray theories by shutting down certain dissident websites. Since then we have learned the French government have shown they are prepared to go even further in attacking citizens right of free speech, they are now shutting down sites that question the government's ability to deal with the immigration crisis, the problem of Islamic extremism, the country's dire economic situation or burgeoning unemployment.
Why Are Governments Scared Of Truth? France Begins Crackdown on Conspiracy Theories
Reporters Without Borders unblocks access to censored websites
It is surprising in view of what we now know about the collaboration between internet technology corporations and government security agencies that many people still think og the internet as a bastion of freedom. This page shows how easy it is for governments and corporations to censor web content. Fortunately there are plenty of libertarians out there (we classical liberals have to call ourselves libertarian since the new, politically correct Stalinists hijacked the word liberal) who will help you find the stuff governments don't want you to see. It is surprising in view of what we now know about the collaboration between internet technology corporations and government security agencies that many people still think of the internet as a bastion of freedom. This page shows how easy it is for governments and corporations to censor web content (and helps you get around the censorship).

Google, Facebook and Twitter Yield to German Govt Demand to Censor Anti-Migrant 'Hate Speech' (aka Free Speech)
Anyone in Germany appalled by the scenes we in New Media described however, will find it difficult to express their disgust online because it will be branded as hate speech by the Berlin political class. Major social media sites have said they would work to delete any German anti-migrant sentiments distributed on their networks within 24 hours after a removal request has been made. In fact the Jewish Quisling Mark Zuckerberg, founder of Facistbook, has committed his organisation to working with governments to suppress all discussion that does not comply with the dictum of political correctness.

Google, Facebook and Twitter Yield to German Govt Demand to Censor Anti-Migrant 'Hate Speech' (aka Free Speech)
YouTube removes lockdown sceptical interview with researcher Dr Mike Yeadon
One of the themes that has emerged from this "winter of our discontent" has been the fact that social media and big tech companies are heavily involved with governments and corporate interests in censoring content on the internet [ … ] the suppression of dissenting opinions and the reporting of inconvenient facts which focuses on several themes: the covid – 19 pandemic, climate change, racial tensions and anything supportive of President Trump in the US election.
Hausfrau Volksfuhrer Merkel Confronts Facebook's Zuckerberg Over Policing Hate Posts
It has long been recognized that German chancellor Angela Merkel models her leadrship style on those og Hitler and Stalin. What is not so well know is that Facebook CEO Zuckerberg is collaborating with Merkel, Obama, Cameron and other leaders sympathetic to global fascism to introduce censorship of internet content. Avoid Facebook, Zuckerberg is a Jewish Nazi, how sick is that
Facebook Negotiating Multibillion-Dollar US Fine As UK Labels "Digital Gangsters"
Facebook and its executives were labeled "digital gangsters" by a UKParliamentary inquiry into the social media giant's abuse of users privacy. The company should immediately be subject to statutory regulation the report published at the conclusion of the 18-month investigation by the Digital, Culture, Media and Sport parliamentary committee recommended …
also read at Boggart Abroad

Facebook Rattled After Report Claims 50% Of Its Users Are Fake