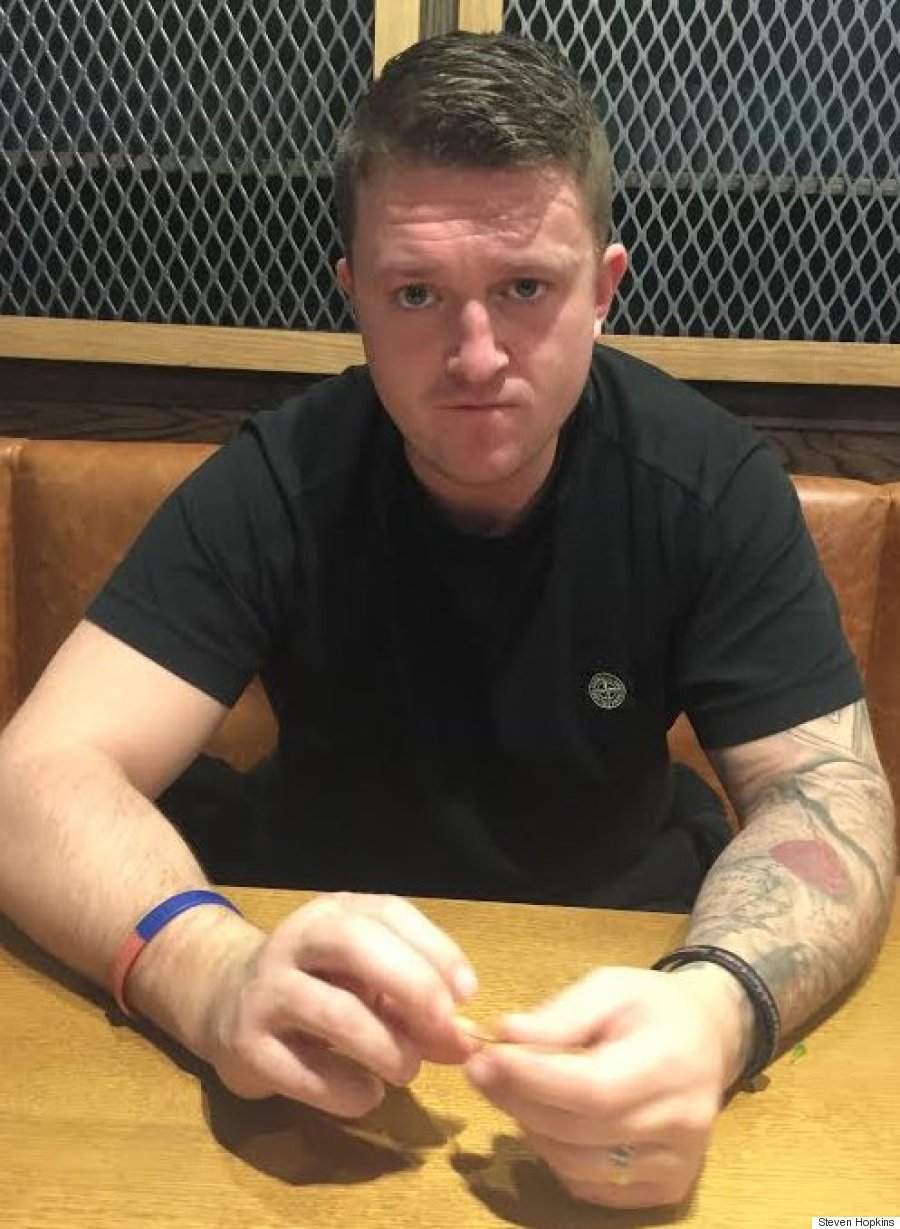 Tommy Robinson – picture: Huffington Post
Controversial British activist Tommy Robinson was arrested on contempt of court charges earlier this year for filming inside Canterbury Crown Court while four suspected rapists were being tried. Robinson,  real name Stephen Yaxley-Lennon, has been invited to the USA to speak at a closed-door conservative event and publicly address Americans in Washington.
The Middle East Forum, seven members of congress, and the David Horowitz Freedom Center, invited Robinson on Wednesday to give a talk at the Conservative Opportunity Society in November, provided legal proceedings against the activist end favorably and permit him to travel abroad.
While Robinson's political views may be a tad extreme for most, he has a point in accusing the UK government and legal system of failing to act properly and justly in failing to prosecute the predominantly Muslim members of gangs that for many years groomed and abused vulnerable, under age girls in British towns. Police and care authorities were pressurised by politicians to ignore reports of these crimes until a wave of public presure, led in part by Robinson, forced then to act.
 Supporters of Tommy Robinson Gather Outside Central London Court (VIDEO)
United Nations set to impose global ban on criticism of Islam
We have reported before on The United Nations (UN), a supra – national organisation made up of elitists appointed by other elitists, overreaching its mandate and trying to act as a global government, imposing policies that nobody voted for, formulated by bureaucrats that nobody voted for, for on the sovereign nations of the world.
In a press release, the ME Forum accused the British government of "attempting to silence criticism of Islamism", adding that Robinson will shed light on the matter and his work confronting Islamist extremists during his visit to Washington. There is a lot of evidence to support the allegation, and similar behaviour from the ruling elites of Europe have been one of the drivers of resurgent nationalism. Multiculturalism does not mean giving Muslims a licence to rape.
Furthermore, the US organization has vowed to "continue to support Mr. Robinson personally, as well as the general right to publicly discuss controversial subjects – including those related to Islam – without facing legal jeopardy."
The group has lobbied the US government to pressure the UK throughout Robinson's recent legal proceedings, also issuing numerous statements in support of him and his activism.