We return to the mysterious death of billionaire financier and alleged procurer and pimp of underage girls to the rich and famous, a story which because it is likely to reveal the involvement of senior politicians on both sides of the US political system, movie and television actors, rock stars, prominent lawyers and businesspeople and a host of celebrities who are famous for reasons we're not quite sure of, is likely to run for the rest of this year at least and probably for several years in the future.
After the wave of outrage that swept the USA when news of Epstein's death by suicide broke, and the tsunami od conspiracy theories that followed, amid reports of missing CCTV recordings and administrative cock ups, more disturbing stories are emerging which suggest Epstein himself may not have been responsible for his suicide.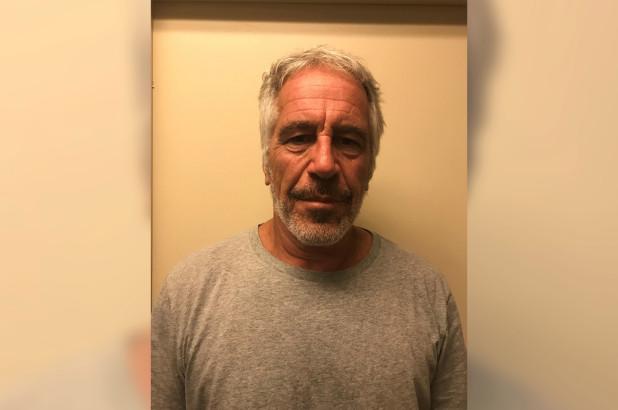 Jeffrey Epstein – prison mug shot (picture: Zero Hedge)
'Shrieking' Heard From Epstein's Jail Cell The Morning He Died
The morning of Jeffrey Epstein's death, "shouting and shrieking" could be heard from his jail cell, according to CBS News – while guards attempting to revive him were saying "breathe, Epstein, breathe."
Epstein, who was reportedly in 'good spirits' recently – meeting with his lawyers for up to 12 hours a day to discuss his case – was found hanging in his Lower Manhattan jail cell with a bedsheet around his neck, which was reportedly secured to the top of a bunk bed, according to the New York Post.
On Monday, Attorney General William Barr said that the Epstein case "was personally important to him," and that the prison had "serious irregularities."
Notably, the staff at MCC reportedly violated prison protocol by failing to check on the high-profile inmate every 30 minutes, according to the Washington Post. Epstein, whose defense attorneys successfully lobbied for him to be taken off suicide watch about a week before he was found dead, was also supposed to have had a cellmate.
…he also should have had a cellmate, according to the person familiar with the matter and union officials representing facility employees.

But a person who had been assigned to share a cell with Epstein was transferred on Friday, and — for reasons that investigators are still exploring — he did not receive a new cellmate. –Washington Post
In a rare show of bipartisanship, the House Judiciary Committee has sent a letter to the acting director of the Bureau of Prisons, Hugh Hurwitz, demanding answers …
MORE ON THE EPSTEIN SCANDAL:

You Don't Have To Be A Conspiracy Theorist For The 'Suicide' Of Jeffrey Epstein To Stretch Your Credulity